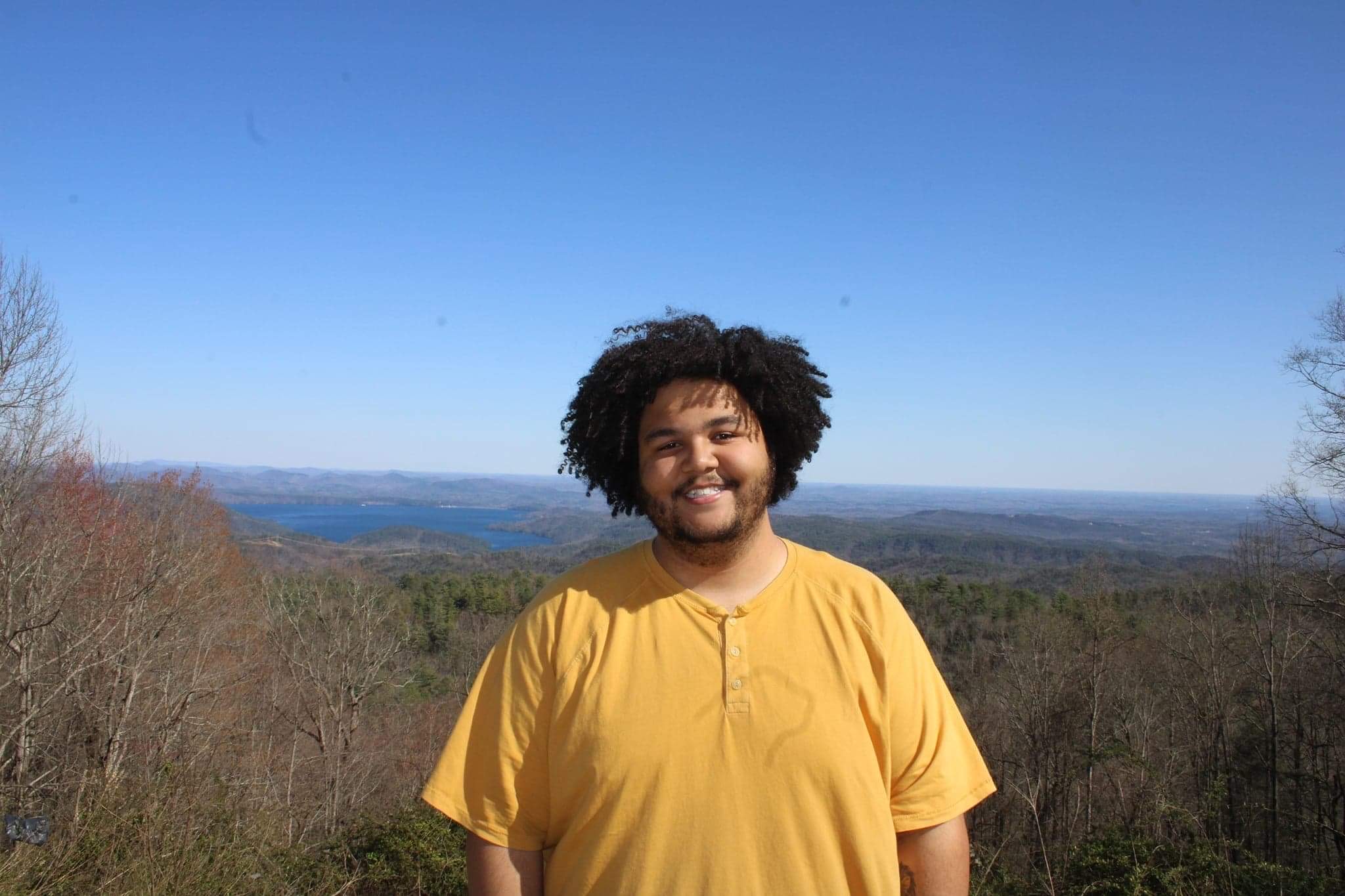 Brevard College Junior and Music Education major Ishmeal Parsons plans to continue his education with a master's degree after graduation. From Taylorsville, North Carolina, Ishmeal is a talented singer and well respected student artist on the Brevard College campus.
Ishmeal participated in the National Association of Teachers of Singing (NATS) Mid-Atlantic Region Student Auditions, and was chosen, along with two of his classmates, to advance to the National Semi-Finals at the NATS National Conference in Chicago, Illinois.
The esteemed music faculty drew Ishmeal to Brevard College and the small campus community and location helped him make the decision to attend. "I thought it was beautiful," he said. "I love the mountains and views we get."
As a music education major, Ishmeal's favorite courses have been those focused on teaching methods where he learns about the challenges of working as an educator. "The faculty are preparing us for what the classroom will actually feel like," he said. "They are honest and don't hold back about the ups and downs of teaching."
The promise of working with the music faculty at Brevard College has proven rewarding for Ishmeal. Through his connections with professors, he has learned how to grow from mistakes. "They're constantly enforcing a positive and accepting environment and they allow for mistakes. I'd even say they encourage you to try and fail because that's a part of learning," he said. They are always available to work outside of class even if it's just emailing back as soon as possible. They're really supportive."
Ishmeal's experiences at Brevard College have prepared him to face the challenges of a career as an educator and anything that happens in life. "It has shown me that with hard work and dedication I can do anything that I put my mind to," he said. "I love the connections I make with my classmates and professors. It's made me more open to people and new experiences."
Brevard College is consistently recognized as one of the best liberal arts colleges. The College's focus on experiential learning, small class sizes, and location in the mountains of Western North Carolina near Asheville make Brevard a top choice college for students around the world.