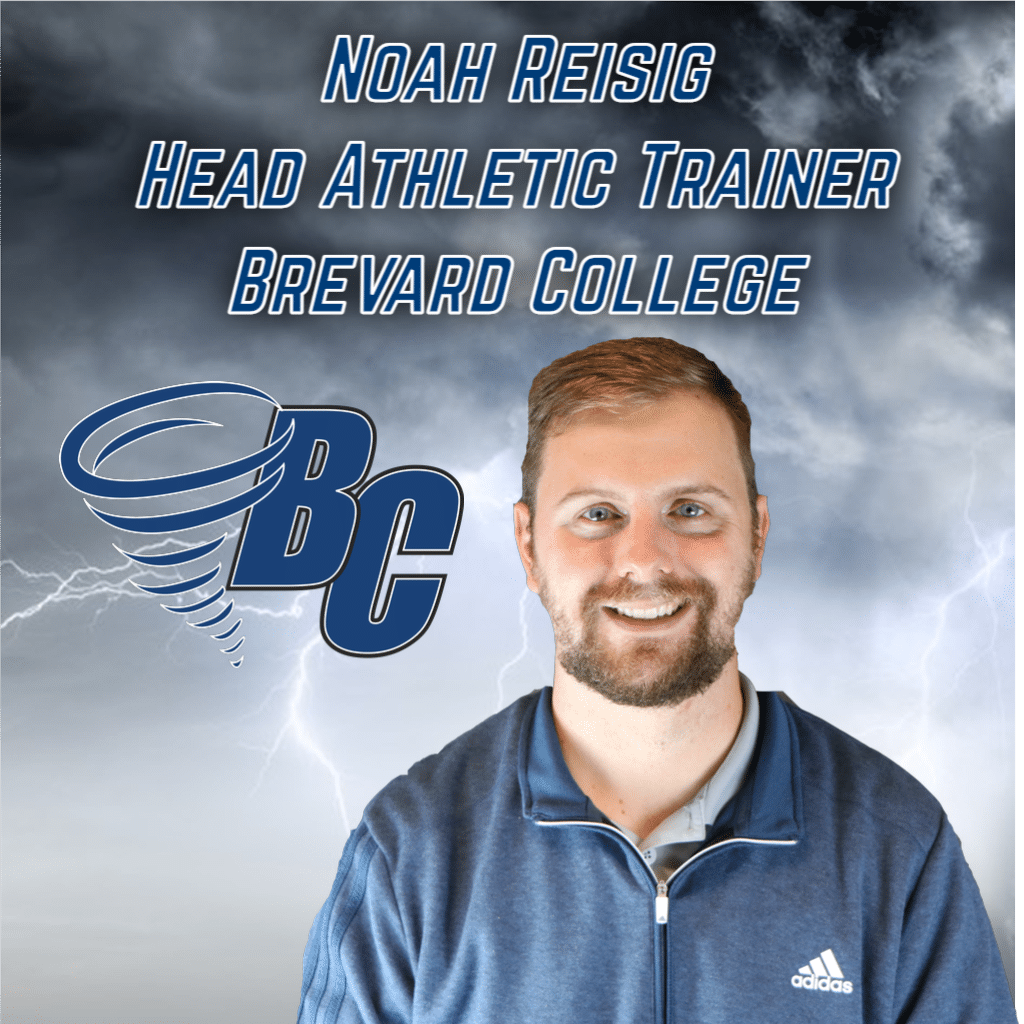 Noah Reisig has been named Head Athletic Trainer at Brevard College, announced BC Director of Athletics Myranda Nash.
"We are extremely excited to have Noah Reisig in his new role as Head Athletic Trainer for the Tornados," said Nash. "In this past year, Noah has proven to be an exceptional athletic trainer who leads by example. The Brevard College student-athletes will be under the best possible care with Noah and the BC athletic training staff."
Reisig has been elevated to his new role as Head Athletic Trainer after spending this past 2021-22 athletic season serving as an Assistant Athletic Trainer for the Tornados. Reisig's duties as Head Athletic Trainer will begin immediately.
"I am extremely grateful to Myranda Nash for this opportunity to become the Head Athletic Trainer," said Reisig. "I look forward to continuing to provide care for Brevard College's student-athletes, and working alongside our coaching staff."
This past season at Brevard College, Reisig worked specifically with the sports of Men's Soccer, Volleyball, Men's Lacrosse, Cross Country, Track & Field, Cycling and Climbing.
Reisig arrived at Brevard College with prior clinical experience on both the college and high school levels. From 2019 to 2020, he worked at Emerald High School in Greenwood, South Carolina with coverage specifically with the sports of football and cross country. His collegiate experience includes working with Men's Volleyball, Women's Volleyball, Men's and Women's Tennis, and Women's Lacrosse at Erskine College, an NCAA Division II institution in South Carolina. Reisig also gained experience with the Sports Medicine Department at Anderson University, another DII program in South Carolina.
In addition, Reisig worked as an Operations Support Specialist at ATI Physical Therapy in South Carolina where he provided both patient care and administrative fulfillments.
A native of Simpsonville, South Carolina, Reisig graduated with a Bachelor's of Science in Athletic Training from Erskine College where he earned All-Conference Academic and Presidential Honor Roll accolades as a baseball student-athlete. He is on pace to graduate with a Master's of Exercise Science in December of 2022 from Aurora University.