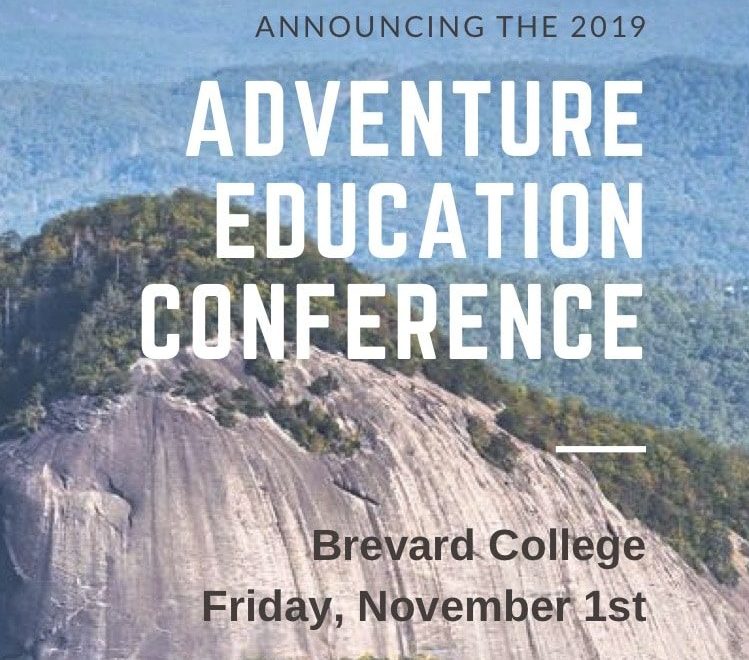 Brevard College's Wilderness Leadership and Experiential Education Department will host the 27th Annual Adventure Education Conference on Friday, November 1st at Brevard College from 8 a.m. to 4:30 p.m. The conference aims to provide outdoor education students and professionals with the opportunity to learn through presentations, exhibitions, and networking opportunities.
The theme this year is "A Changing Industry". Events will focus on how the outdoor industry has evolved over the years, and what the future of adventure education looks like for young leaders.
Conference registration includes a continental breakfast and lunch, over fifteen workshops, a raffle, a t-shirt, and an exhibition of local vendors. Workshops range from innovative games and team building initiatives to unique adventure education program models and topics.
A highlight of the Adventure Education Conference will be a keynote speech delivered by John Burton, who has been a small business leader in Western North Carolina for over 40 years, since he joined the Nantahala Outdoor Center in 1975. Further, with his expertise in whitewater activities, John won several national championships and competed in the 1972 Olympics for whitewater canoeing. Currently John is a founding partner of Moonshadow Leadership Solutions, which partners with organizations to build leadership capacity and capability.
Pre-registration is 20$ for students and 30$ for non-students. On October 4th, pre-registration will end, and registration will cost 30$ for students and 40$ for non-students.
Follow this link for registration for students, non-students, workshop presenters, and vendors. For more information about registration, or to submit a sponsorship or raffle donations, please contact Abi Fuesler, Conference Coordinator, at fuesleag@brevard.edu.