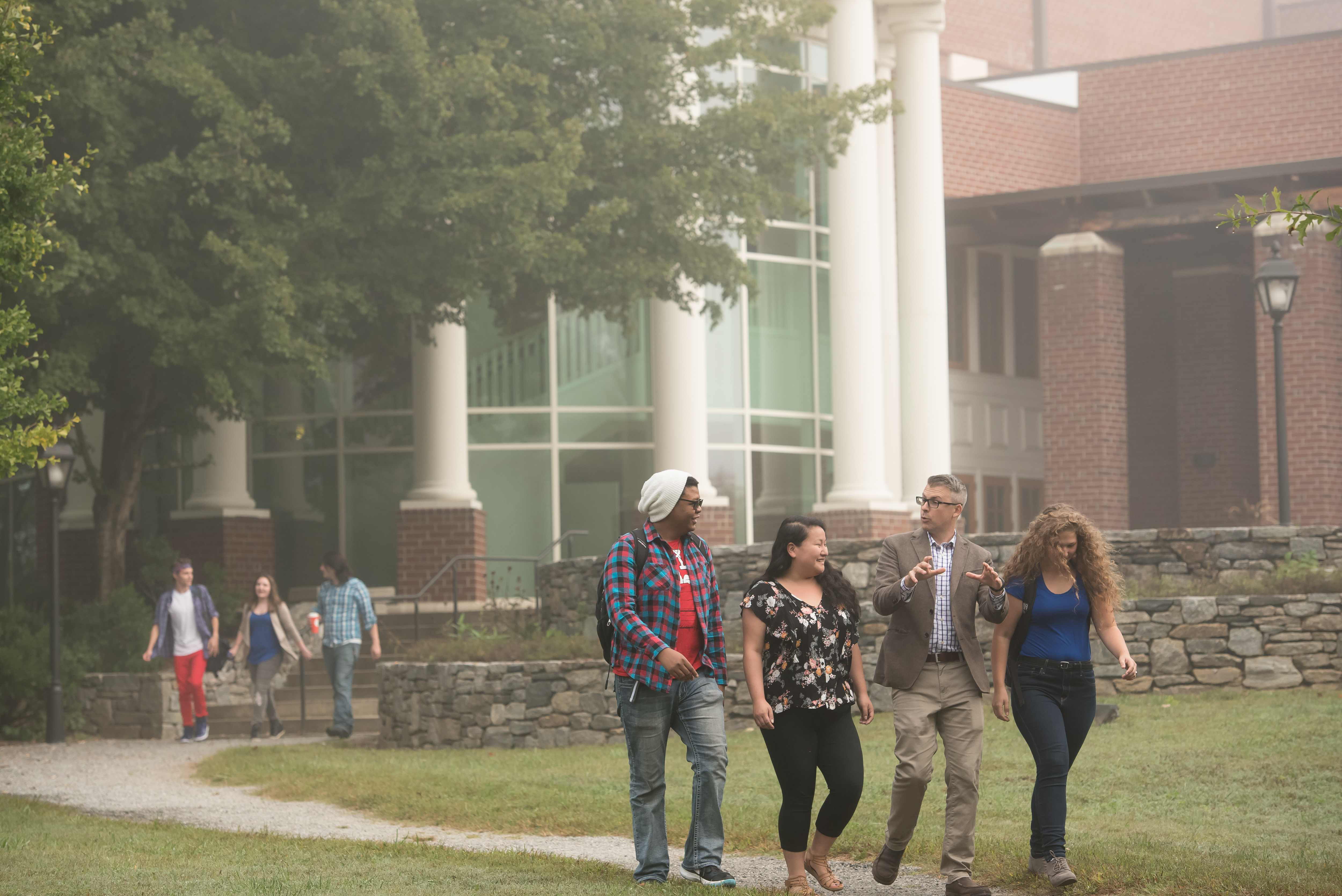 Brevard College Theatre presents a Comedy Double Feature, including two one-act plays entitled The Actor's Nightmare by Christopher Durang and The Actor Wakes by Brevard College faculty member Brandon Smith.
The double feature will open Brevard College's newly refurbished Ingram (formerly known as Dunham) Auditorium in the Dunham Music Center.  Performances run at 7 p.m. on October 2, 3, and 4, and 2:30 p.m. on Sunday, October 5.
Ever dreamed of finding yourself onstage in a play you've never rehearsed? The Actor's Nightmare, written by Tony Award-winning comic playwright Christopher Durang, is a story anyone can connect with, performer or not.
The second feature is the world premiere of faculty member Brandon Smith's The Actor Wakes, which was written as a companion piece for The Actor's Nightmare. This hilarious new play invites audiences into the working world of actor Jorge, who discovers how easy it is to get tangled up in the world of compromises at an interview for a telemarketing temp job.
The student and faculty collaboration includes student cast members Josh Goldstein, Raquan Edwards, Hannah Leonard, Karen Bennett, John Pate, and Caitlin Hefner. Scenic and lighting designs are by faculty member Andrea Boccanfuso, costumes are by faculty member Ida Bostian, and sound design is by student Josh Goldstein. Guest artist Catherine Barricklow will direct.
Tickets are five dollars and are available online at etix.com, Southern Comfort Records in Brevard, or one hour before each show at the door. Contact the Fine Arts Division office at 828-884-8211 for more information.