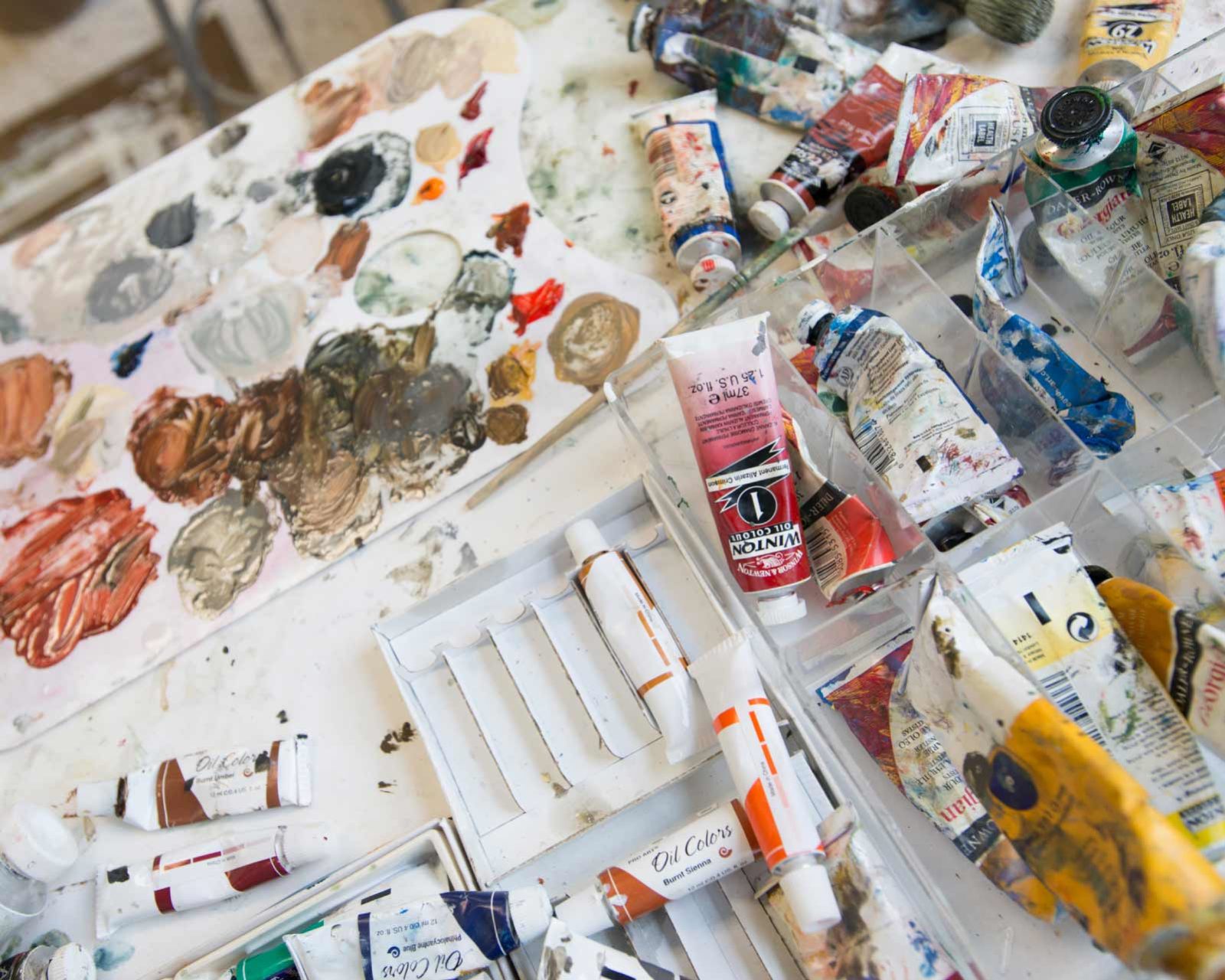 The creative works of Brevard College alumni from 1980 through 2012 will be on display in the College's Spiers Art Gallery Oct. 2-30. A free reception opens the exhibit on Friday, Oct. 2 at 5:30 p.m., kicking off the College's Homecoming weekend. The show will be open to the public Monday through Friday from 8 a.m. to 3 p.m.
"I'm showing two new paintings in the Alumni Art Show, which I feel are representative of my current artistic path," said Bianca Mitchell, a 2003 graduate of the College. "In my work, I attempt to present the viewer with something familiar, yet new and different. In my paintings, I seek to invoke the spirit of the Blue Ridge Mountains while expressing a contemporary understanding of our environment and the richness it brings to our lives."
Mitchell said she is honored to exhibit her work alongside her fellow alumni – "an accomplished and dedicated group." She said she and her classmates spent countless hours together, collaborating and commiserating in their creative pursuits.
"It is impossible to overemphasize the bond that was created among us; we became a family, and gathering at the College for Homecoming will be a much welcome reunion in such a fitting location," Mitchell said. "I'm excited to see the artistic growth among our group and commiserate once again on our artistic goals and pursuits."
In addition to Mitchell's work, art pieces on display will reflect a variety of artistic mediums.
Brevard College is committed to an experiential liberal arts education that encourages personal growth and inspires artistic, intellectual, and social action.
 Photo cutline: Brevard College opens its 2015 Alumni Art Show Friday, Oct. 2, at 5:30 p.m. with a free reception in Spiers Art Gallery. Among the works on display include this piece by alumnus Scott Harris, Class of 2002. The painting, entitled "High Falls", is oil etched in aluminum.