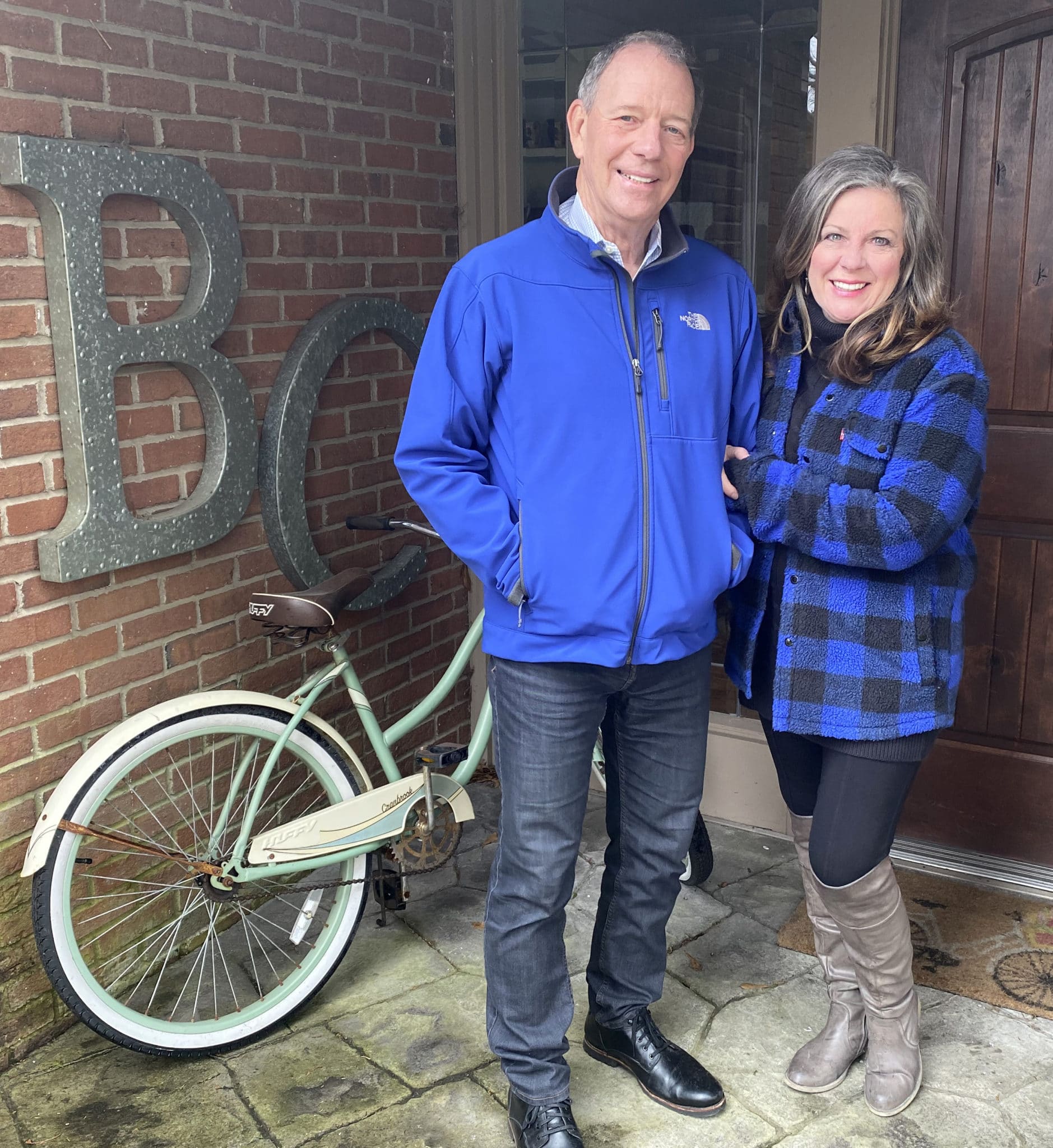 The Reverend Dr. David C. Joyce, 13th President of Brevard College, announced his retirement at the Board of Trustees Winter Meeting on Friday. President Joyce will leave the presidency on December 31, 2021. Joyce commented, "Lynne and I have served more than 25 years in presidencies at three residential private liberal arts colleges including, Union College, Barbourville, KY, Ripon College, Ripon WI, and Brevard College, Brevard, NC. We have seen this role as a partnership and have been blessed beyond our wildest dreams during these years. It has been an honor and a privilege to work with wonderful faculty, staff, students and community members at each college. There is a distinction that the small liberal arts college brings to the landscape of higher education. All three schools are outstanding examples of the positive impact a highly personalized education can have on students and the community. Lynne and I have dedicated our lives to this sector. We will always treasure the time we devoted to this endeavor and count the last ten years at Brevard College as the capstone to our careers."
President Joyce will have amassed 42 years of experience in private higher education when he leaves office in December. Brevard College has been fortunate to benefit from his wealth of experience, innovation, vision and passion. He has guided the college to strong fiscal health with 10 years of consistent balanced budgets, 9 years of record enrollment growth and 3 years of consistent student retention improvement. As the driving force behind Brevard College's strategic plan, Joyce has overseen renovations, expansions and the overall modernization of the campus.
"Any success that I have enjoyed at Brevard College is due to the great people that I work with every day," continues Joyce. "The faculty and staff are wholly committed to our students and their educational experience. I have been blessed to work alongside an amazing Executive Leadership Team with whom I have explored innovative solutions and strategic opportunities that have positioned Brevard College for continued success."
The transformation of the entranceway to the college, the renovation of the academic quad, and the addition of Bill's Boiler House coffee shop helped jumpstart excitement on campus upon Joyce's arrival. These changes made the campus more inviting to students and visitors. The William C. and Nancy B. Stanback Hall was built in 2016 and the new addition to the Villages which will be completed this spring were both built to accommodate enrollment growth and retention.
The transition to NCAA Division III, another important strategic decision, enhanced the student athlete experience, strengthened by the addition of the Ives-Lemel Family Field, Frank and Donna Patton Track, and the Field House and Learning Center.
Joyce's tenure in higher education has been driven by his desire to keep students at the forefront of the educational endeavor. He believes that a strong and creative faculty along with a student-centered staff are critical to helping students achieve their academic goals and dreams. Brevard College's mission and vision, crafted upon his arrival, led to an institutional commitment and focus on experiential education. As a result, academic programs were strengthened, classrooms and learning spaces were renovated and graduate programs are planned for the first time in the college's history. The first graduate program will be implemented in the fall of 2021. Myers Hall, McLarty-Goodson Hall, Moore Science Hall, Dunham Hall/Ingram Auditorium, J.A. Jones Library/Experiential Learning Commons and the Wilderness Leadership & Experiential Education classroom building have all been renovated to improve the student learning environment.
Joyce noted, "Our students benefit from creative teaching, new learning initiatives, and an emphasis on Intensive Learning Opportunities. In fact, Brevard College was recently recognized by U.S. News and World Report as the #1 College for Best Undergraduate Teaching in the Southeast."
The Brevard College Board of Trustees will honor President Joyce with Emeritus status upon his departure in December. "It will be an honor to accept this title when the time comes. However, we still have a lot of work to do between now and then," said Joyce.
Brevard College is consistently recognized as one of the best liberal arts colleges. The College's focus on experiential learning, small class sizes, and location in the mountains of Western North Carolina near Asheville make Brevard a top choice college for students around the world.