Brevard College's Biology program offers hands-on, experiential opportunities in the incomparable surroundings of the Blue Ridge mountains. The close proximity of the natural world makes Brevard the ideal location for living and learning the field of Biology through field studies, examining local biodiversity, and lab research.
What you'll experience in the Biology program:
For classes and projects, you'll explore nearby national and state forests - Pisgah National Forest, DuPont State Forest, Blue Ridge Parkway, and The Great Smoky Mountains National Park.
Take a class that is designed around the North Carolina Environmental Education Certification Program. Students will complete much of the work in this class and can finish the program before graduation.
Explore internship opportunities with the Forest Service, the Fish and Wildlife Service, and nearby Wildlife Centers, Zoos, and Aquaria.
In Animals and Plants of the Southern Appalachians, you'll travel into local forests to study local plants and animals. The majority of the class is held in the field, and the textbook is written by Brevard professor Dr. Jennifer Frick-Ruppert.
In Biodiversity, you'll test common objects for types of bacteria, collect insects with a  black night light, collect aquatic invertebrates from local streams, and handle living marine invertebrates and small fish in our own large salt-water aquarium.
In Developmental Biology, you'll follow the development of chickens, tadpoles, and sea urchins, then release native frogs back into local environments and hatch chicks for local farmers.
Majors, Minors, and Concentrations:
Biology majors receive a Bachelor of Science (BS) in Biology. A Minor in Biology is available.
Career Opportunities:
A Biology degree from Brevard can lead to careers in a variety of fields:
Graduate Students in Wildlife Management, Forestry, and Aquatic Systems
Environmental Consulting and Assessment
Physician Assistant
Medical Doctor
Dentist
Veterinarian
Nurse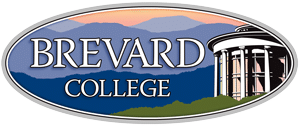 Brevard College is consistently recognized as one of the best liberal arts colleges. The College's focus on experiential learning, small class sizes, and location the mountains of Western North Carolina near Asheville makes Brevard a top choice college for students around the world.
Brevard College, One Brevard College Drive, Brevard, NC 28712 | 1-828-884-8332
This institution is an equal opportunity provider.