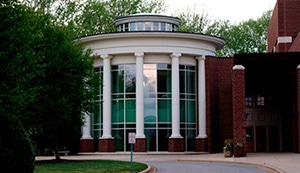 Renowned authors Rick Bass, Marjorie Hudson and Ron Rash will give public presentations on Friday, May 20, at The Porter Center for Performing Arts and Saturday, May 21, in the Rogow Room at the Transylvania County Library.
Both events begin at 7:30 p.m. and are part of the inaugural Looking Glass Rock Writers' Conference May 20-22 at Brevard College, co-sponsored by the College and the Transylvania County Library. Tickets for Friday's event are on sale now for $10 (cash or check) at the Transylvania County Library or etix.com. Saturday's event is free. Book signings will follow both readings.
American writer and environmental activist Bass is the author of over 20 books. Bass's stories have been awarded the Pushcart Prize and the O. Henry Award and have been collected in "The Best American Short Stories" and in "The Best American Science and Nature Writing 2013."
Rash is the author of four collections of poetry and several prizewinning novels. Rash was twice the recipient of the O. Henry Prize. He teaches at Western Carolina University.
Hudson is the recipient of two Pushcart Special Mentions and a North Carolina Arts Council Fellowship. She has published stories, essays, and poems in five anthologies and many magazines and journals. Hudson teaches fiction and nonfiction writing and lectures on history and creative writing technique for the North Carolina Humanities Council Road Scholars.
Exploring the theme, "A Sense of Place," the small, select group of conference attendees will nurture their writing under the guidance of notable writers Bass, Rash and Hudson. Applications are closed for this year. Learn more about the conference.
Brevard College remains purposefully small and is noted for encouraging personal growth and inspiring artistic, intellectual and social action in its campus community. Bringing this new literary tradition to the College and Brevard – an area ripe with inspiring landscapes and Appalachian culture – will further enhance campus and the community.