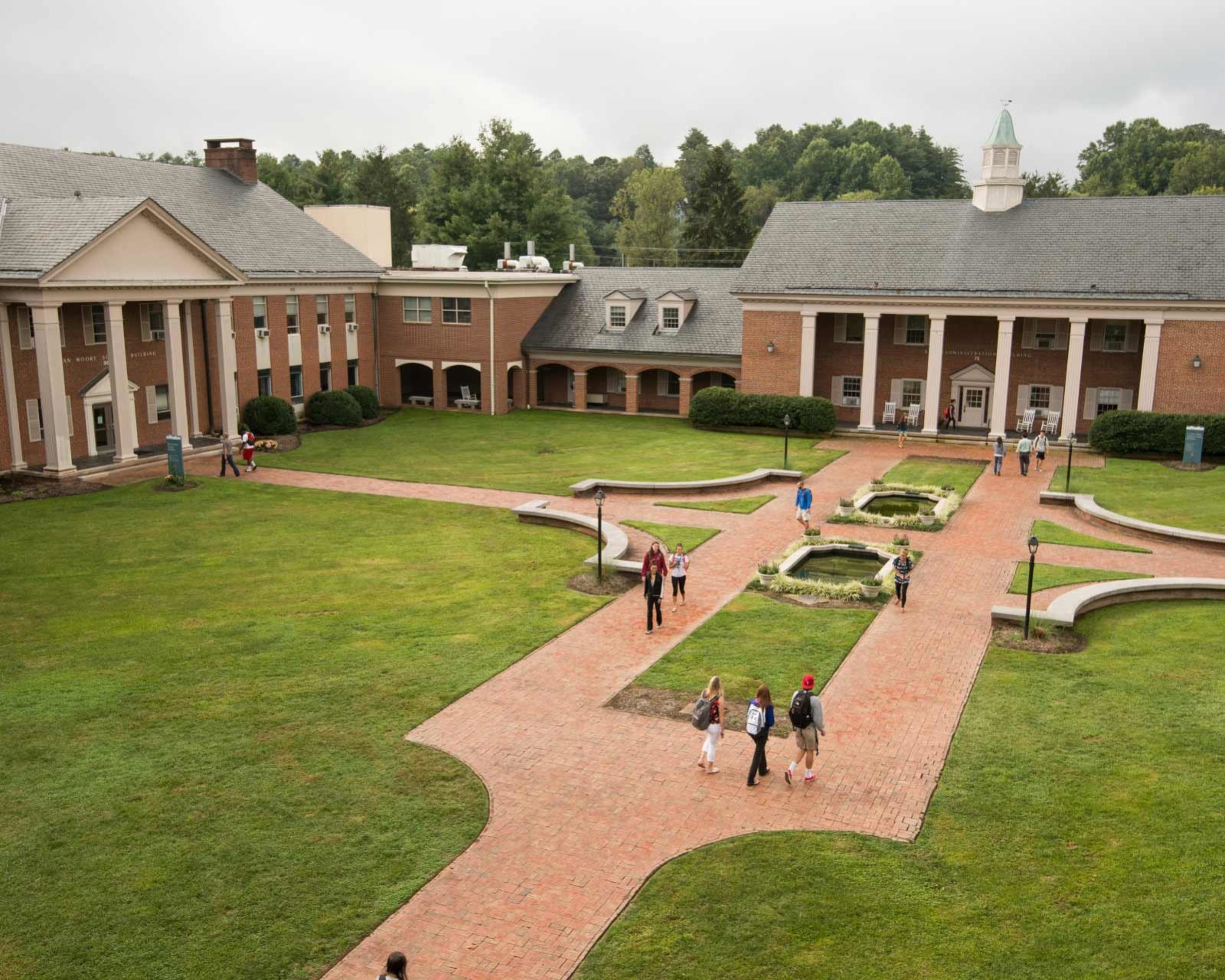 An endowed scholarship in memory of longtime Religion Professor Dr. Louis Miles Endowed was recently created to support western North Carolina students who are majoring in Fine Arts.
The Dr. Louis Miles Endowed Memorial Scholarship was established by Dr. Celia Hooper Miles'60 in honor of her late husband. The beloved professor, who passed away in April, taught religion at Brevard from l960 to 1973. He also chaired the Division of Social Studies and Religion and was one of five members of the Presidential Cabinet that led BC after the sudden, untimely death of President Emmett McLarty.
"Louis and Celia were two of the first people that I met when I came to Brevard College," said President David Joyce. "Their passion for the College was immediately apparent, even though I had no idea at that time of all of the anonymous scholarship support they provided. I am deeply appreciative to Louis and Celia for their strong support, and grateful to Celia for creating this endowed scholarship in Louis' memory."
Dr. Louis Miles had a profound and life-changing impact on the lives of many of the students he taught here. "He was the best professor that I ever had while in school," shared BC Trustee and Alumnus Jim Holmes '72. "That is really saying something since I had so many excellent professors at Brevard College, and then at UNC Chapel Hill where I finished my bachelor's degree. He was a very special teacher."
Vice President of Philanthropic Development Susan Cothern, who has known the Miles for many years, describes their spirit and generosity – as well as their desire to make life better for others through philanthropy – as both special and motivational.
"Together, they created a number of endowed scholarships to support students at Brevard College," says Cothern. "When Celia recently asked Louis if he would like a scholarship at Brevard with his name, his response was typical of his modest, understated nature: 'Wouldn't that be a bit self-serving?'
"His response comes as no surprise those who knew him. Louis' philanthropic interest was to honor those whom he knew and respected, and to make life better for students who need financial assistance. It was not to garner attention or recognition for himself."
Anyone wishing to donate to the scholarship may do so. Gifts may be made online or sent to: Brevard College; The Dr. Louis Miles Endowed Memorial Scholarship, One Brevard College Dr., Brevard, NC 28712. A gift acknowledgement will be mailed to Dr. Celia Hooper Miles.
For more information about gift opportunities, please contact the Office of Philanthropic Development at GivesToBC@brevard.eduor at 828.884.8218.