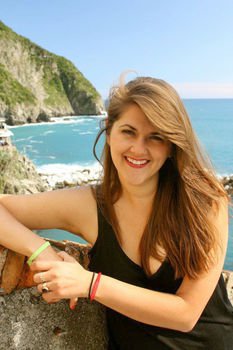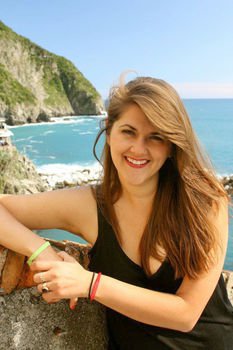 By Nona Walker
From the Transylvania Times
(In 29 years, more than $800,000 has been raised and more than 500 scholarships awarded through the Connestee Falls Student Scholarship Program. But what about the recipients? Where are they now? The Student Scholarship program is looking back to tell the stories of previous scholarship winners. Third in a series.)
From the time she was a little girl, Laura Williams loved to sing. But she was too shy to sing in public until she was in high school.
Over the last 16 years, however, she has been anything but shy about singing. With a lot of hard work, she has become a widely recognized mezzo-soprano with a promising career in performance and teaching.
Williams graduated from Brevard High School in 2002 and enrolled in Brevard College. With the help of grants from the Connestee Falls Student Scholarship Program in 2002 and 2003 among other financial aid, she graduated from Brevard College in 2006 with a degree in vocal performance. She was on the dean's list and recognized with the Outstanding Music Student Award.
Her voice teacher at Brevard College, associate professor Kathryn Gresham, encouraged Williams to pursue graduate work in music. So about two weeks after graduation, Williams moved to Boulder, Colo ., to enroll in the University of Colorado-Boulder, where Gresham herself had done graduate work.
In 2009, she completed her master's degree in music with an emphasis on vocal performance. To help pay for her master's degree, Williams taught voice at Parlando School for the Arts, including summer camp classes.
Williams was auditioning around the country for operatic parts when tragedy struck. She lost her voice: She could not speak or sing. Tests revealed that she had a ruptured blood vessel in one of her vocal chords. Surgery to stop the bleeding was only partly successful. She still could not sing because the healing did not progress well. One of her doctors suggested the unthinkable for Williams, that she should consider a different career.
A second surgery followed, but Williams still was not able to sing.
In 2011, facing reality, Williams began a pre-med program. Her thinking was that even if she couldn't sing, as a physician, she could help other singers who were having physical difficulties with their art.
In 2012, still unable to sing, Williams enrolled in a summer course in vocology, the science of how the voice works, at the University of Iowa. The instructor made Williams a promise, that by the end of the summer Williams would sing in a concert. She didn't believe it.
But as the summer rolled on, Williams tried out on herself all the tools and techniques she was learning. And at summer's end, the unbelievable came true: Williams sang an aria she had not performed in years.
She is now an adjunct professor of voice at the University of Colorado-Denver and will teach a course in vocal pedagogy at the university next spring. She also has a private voice studio where, along with other students, she sees singers referred to her by physicians. She gives specialized vocal lessons and counseling to those who have had surgery or who are thinking about having it, trying to reduce the enormous stress that the students are experiencing, which she knows all too well.
Williams loves singing all kinds of music and performs extensively, not only the Baroque music of Handel and Bach, but also jazz and folk. She has sung with the Colorado Bach Ensemble and toured with the Internationale Bacha-kademie Stuttgart under the direction of Helmut Rilling, a renowned Bach conductor. She also has performed internationally with the JSB Ensemble, a vocal and instrumental ensemble dedicated to performing the works of J.S. Bach. That tour was featured in a documentary about Rilling.
She has traveled to Germany five times as well as to France, Tunisia and Chile.
According to Williams, "The Connestee Falls Student Scholarship Program scholarships were a huge blessing. I had to pay for college myself. Because of these scholarships and others, I didn't even have to take out loans. I am so grateful for the Connestee Falls scholarships."
(Walker is a member of the publicity committee for the Connestee Falls Student Scholarship Program.)
Image courtesy of the Transylvania Times.