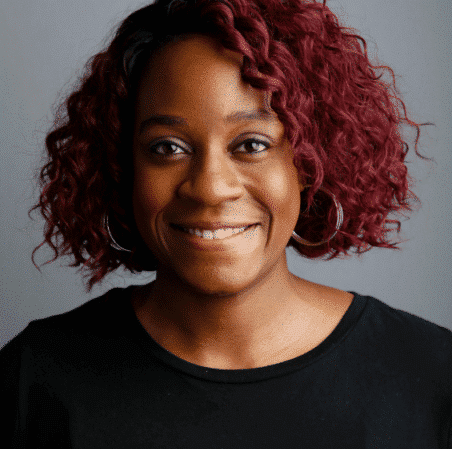 Stephanie Johnson has been named Assistant Athletic Director and Senior Woman Administrator at Brevard College, announced Director of Athletics Myranda Nash.
"The Tornados family is so excited to welcome Stephanie," said Nash.  "Her experience and expertise will be a fantastic edition to our staff.  Our student-athletes, staff, faculty and community will be strengthened by her presence on campus."
Johnson comes to Brevard College from Delaware Valley University (Pa.) where she has served as Assistant Director of Athletics since July of 2017.  She also has experience as an Assistant Volleyball Coach at Delaware Valley and in Women's Basketball operations for NCAA Division I University of Memphis.
"I am excited to join the Brevard College Athletics staff," said Johnson.  "I feel the culture of the athletic department lines up with my personal and professional goals.  I look forward to working with the team as we excel the athletic department and overall institution to new heights."
At Delaware Valley University, an NCAA Division III institution in the Middle Atlantic Conference, Johnson has been responsible for a plethora of athletic administrative duties in her role of Assistant Director of Athletics.  Her duties have included managing game day staff, game contracts, special events, facility enhancements, and the scheduling of athletic facilities.  As an Assistant Volleyball Coach at Delaware Valley, Johnson's responsibilities included fundraising, recruiting and student-athlete development.
Prior to her tenure at Delaware Valley, Johnson served as the Assistant Director of Operations for the University of Memphis Women's Basketball program.  At Memphis, Johnson handled the team's travel budget, the supervision of team managers, and summer camp operations for the Lady Tigers.
Johnson began her athletics administration career at Briarcrest Christian High School in Memphis, Tenn., where she coached volleyball and was the Assistant to the Athletic Director.  In 2016, Briarcrest Christian won the Tennessee Division II Class AA state championship with Johnson at the helm.  Johnson's seven-plus years of volleyball coaching also includes coaching at the Memphis Juniors Volleyball Association as well as becoming the first head volleyball coach in school history at KIPP Academy Charter School in Memphis.
A native of Memphis, Johnson was an NCAA Division I volleyball student-athlete at Coppin State University in Baltimore, Md. where she also coached high school and club volleyball.
A member of several national organizations, Johnson is active in Women Leaders in College Sports, the National Association of Collegiate Directors of Athletics (NACDA), the Minority Opportunities Athletic Association (MOAA), the National Association of Division III Athletic Administrators (NADIIIAA), the National Association for Athletics Compliance (NAAC) and the National Association of Student Personnel Administrators (NASPA).
Johnson received a Bachelor's of Science in Sport Management from Coppin State University in 2012 and a Master's of Science in Sport Commerce from the University of Memphis in 2016.
Johnson will begin her duties as Assistant Athletic Director and Senior Woman Administrator at Brevard College on February 18.