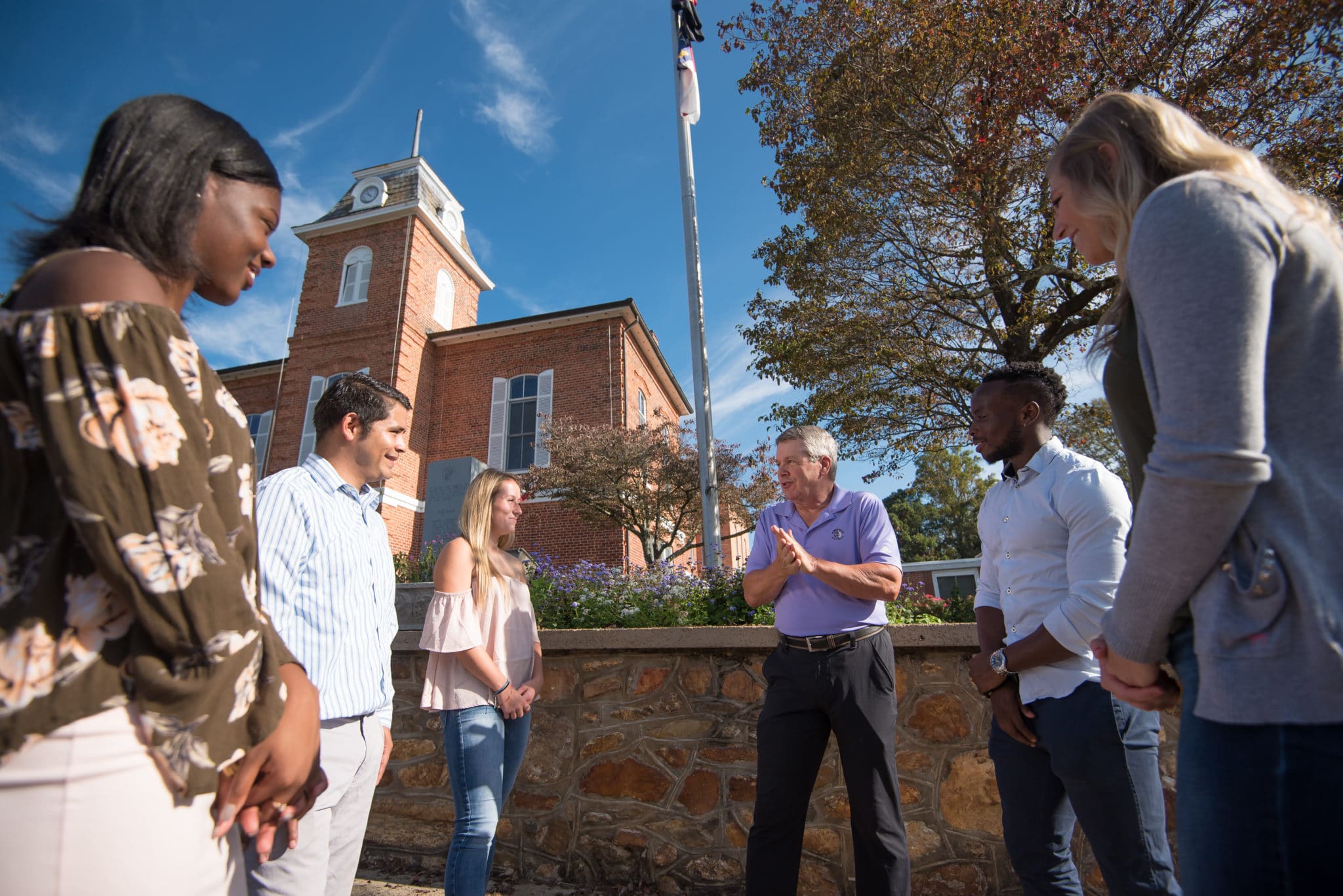 A group of incoming Brevard College students interested in becoming leaders on campus recently received a "sneak peek" at college life.
The students were part of the College's three-day Pre-Serve program that offered them an opportunity to gain leadership skills, get to know Brevard as a college, and jump start their volunteer service within the community.
While in town, the group of eight students and five student leaders volunteered at the Bread of Life free kitchen and had an opportunity to talk about their soon-to-be new community with Executive Director Michael Collins.  They also spent time organizing student service areas on campus; participating in leadership skills training; exploring downtown Brevard; and enjoying a visit to Dolly's Dairy Bar and the Co-Ed Cinema.
Once these students arrive on campus in August, they will become a part of the College's BC Serves student volunteer program, leading their class and the campus in service initiatives.  This year, Pre-Serve program participants will continue to meet as a group to work on leadership skills and organize specific service initiative projects.
Photo:  Participating Brevard College Pre-Serve students included: (top row) Josh Mower, Ian Hueston, Dee Smith; (middle row) Kelsi Pratt, Ericka Hayes, Emily Crowley, Rachel Spillman, Davis Jones, Alex Webster, Natalie Green, Savannah Jones; (bottom row) Heather Morris and Andrew Gunnin.