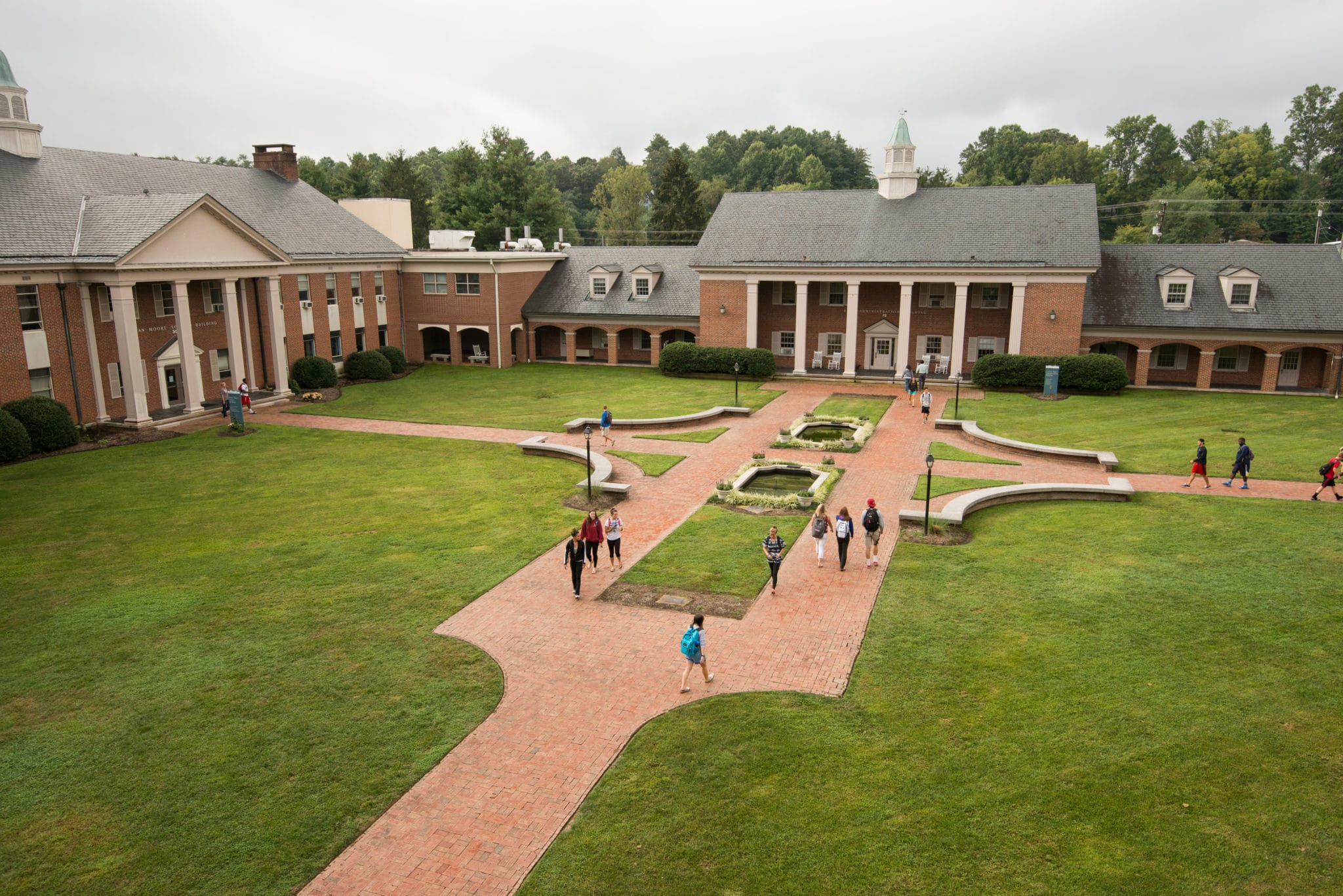 Students studying Psychology at North Carolina's community colleges can now seamlessly transfer to Brevard College to complete a bachelor's degree.
The new opportunity for transfer students comes from an articulation agreement that was signed in April by N.C. Community College System (NCCCS) President Thomas Stith and North Carolina Independent Colleges and Universities (NCICU) President Hope Williams. The articulation agreement includes all 58 community colleges in the state.
This agreement provides a progression degree plan that includes required general education and prerequisite courses that are acceptable to all signatory programs. The agreements will go into effect with the 2021 fall semester.
"I am most pleased to sign another agreement that lets us simplify processes and remove barriers for students to continue their education in North Carolina," said Stith. "We appreciate this needed opportunity to better align with partners within NCICU to accelerate student progress."
"NCICU and NCCCS have worked together on statewide articulation agreements since the 1990s," said Williams. "Being recognized nationally for the importance of this work is an honor and the Teagle Foundation Grant is allowing us to provide even greater support to our transfer students."
Pathways for students in the latest agreement were mapped out by a working group of 14 NCICU institutions, including Brevard College, paired with 14 two-year colleges. The colleges are working together to create a "culture of transfer" that ensures students receive the most comprehensive information and are carefully advised from their first year at a two-year college until graduation with a bachelor's degree.
Work on this agreement was funded by a grant from the Teagle Foundation through the Council of Independent Colleges (CIC) and includes a component of advising and policy development for financial aid to nontraditional students.
"The advising and financial aid components of the grant will provide critical supplemental support to help these students be successful in completing their baccalaureate degrees," Williams said.
In addition to Psychology, NCICU and NCCCS have articulation agreements in Music, Theatre, Fine Arts, Teacher Education, Sociology and RN to BSN.
Brevard College offers a Bachelor of Arts degree as well as a minor in Psychology. Students begin with an introductory class followed by experience in each of the major sub-disciplines of Psychology – Social, Developmental, Abnormal and Cognitive. The students gain valuable knowledge of the concepts, while also establishing a strong foundation in research methods. Upper-level courses with further specialization follow, culminating with an internship or independent research thesis prior to graduation.
Students graduating with a degree in Psychology from Brevard College can go into a variety of fields whether in a mental health profession or in other areas such as business, criminal justice, education, law and sports.
To apply to Brevard College, go to brevard.edu/application-for-admission/.
Brevard College is consistently recognized as one of the best liberal arts colleges. The College's focus on experiential learning, small class sizes, and location in the mountains of Western North Carolina near Asheville make Brevard a top choice college for students around the world.