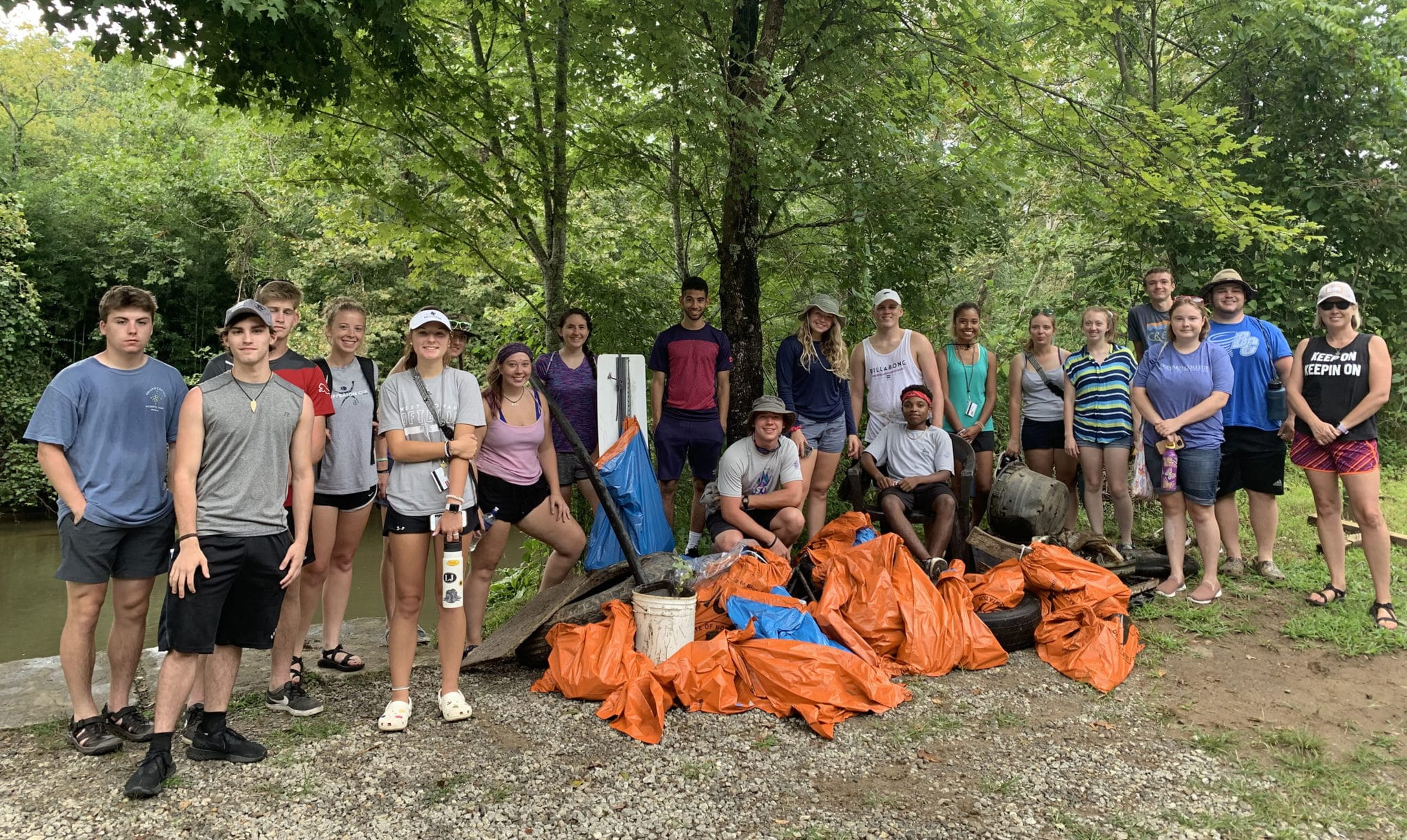 Brevard College recently announced that it received a grant from the Walnut Cove Members Association (WCMA) to support community service activities during freshman orientation week later this year.
The WCMA is comprised of a group of property owners that raises funds to support the community through member dues, donations, and an annual "Weekend of Giving." Since its inception in 2007, WCMA has awarded over 385 grants, totaling more than $2 million, to a diverse range of charitable and educational organizations in Western North Carolina.
The Association of Fundraising Professionals recognized the WCMA as "the Outstanding Organization for Philanthropy in Western North Carolina," in honor of members' generosity and care for the community.
Dan Dunleavy, WCMA Board of Directors Chairperson, said "Giving back to our community is the primary reason the Walnut Cove Members Association was created. And because our members are always involved in the grantee organizations, we are supporting our friends and neighbors, as well. Service to the community is also a core commitment at Brevard College, and represents an area that the WCMA wants to help grow with this grant."
For the last several years, each graduating class at the college has contributed over 10,000 hours of service to community organizations. The service ethic is embedded in many programs across campus, beginning with a special day of service when hundreds of students in the entering class, accompanied by faculty and staff, contribute an entire day of their first weekend on campus to volunteer activities with local organizations.
"This partnership with the WCMA will have an impact not only on Brevard College students but on the entire community that we call home," said Dr. Debora D'Anna, Vice-President for Student Success. "Brevard College is committed to an experiential liberal arts education that encourages personal growth and inspires artistic, intellectual, and social action. This grant from the WCMA supports and encourages our most fundamental work at the college."
Photo cutline: Experiential Day at Brevard College is a day of service for all first-year students to be able to give back to their new community. This group of students were able to mix fun with work, as the canoed down the French Broad and picked up trash out of the river. (photo is from 2019, before COVID).