Wilderness Leadership & Experiential Education
Located in a world-class mecca for biking, hiking, rock climbing, and whitewater, Brevard College's Wilderness Leadership and Experiential Education (WLEE) program is the nation's premier college outdoor leadership program.
We deliver an innovative and intensive experiential curriculum to develop ethical leaders and skilled educators capable of managing a variety of outdoor experiences for a wide range of participants in diverse and dynamic environments.
We use direct experience and interdisciplinary study to foster in each student qualities of personal responsibility, independent thought, a collaborative spirit, environmental stewardship, and a lifelong commitment to service to and learning.
What you'll experience in the WLEE program:
You'll develop your theoretical and philosophical knowledge, teaching and technical outdoor skills, administrative abilities, and leadership competencies. All in an environment prime for outdoor adventures.
You'll learn by doing. You'll participate in the Immersion Semester, which involves 35 overnights in the field, including rock climbing, whitewater kayaking and canoeing, sea kayaking on the coast, mountain biking, caving, and backpacking, and a student planned and student-led 21-day wilderness expedition.
You'll gain marketable skills. You'll know how to organize, manage, and lead a high-functioning team. You'll lead ethically, teach effectively, plan logistics efficiently, communicate clearly, and solve problems successfully.
You'll live and learn in a distinct outdoor environment. You'll study, and play in Pisgah National Forest, Gorges State Park, and DuPont State Forest. Brevard College is located at North America's highest concentration of waterfalls (over 250!).
You'll develop a personal relationship with the faculty. Our average class size is 10, so you'll receive individual attention and help when you need it. WLEE students and faculty commonly develop lifelong friendships and mentorships.
Majors, Minors, and Concentrations:
Bachelor of Arts (BA) in Wilderness Leadership & Experiential Education (WLEE). A minor in Wilderness Leadership & Experiential Education or Experiential Education is also available.
Wilderness Leadership and Experiential Education graduates become:
Business Owners and Camp Directors
Program Managers in State or Municipal Parks
Professional Guides and Environmental Educators
Outward Bound and Wilderness Therapy Program Field Instructors
Public or Private School Teachers and Higher Education Administrators
Government Officials in the U.S Forest Service or National Park Service
Successful in any job requiring Leadership, Teamwork, and Critical Thinking
Average Class size in program
Acres of forest near campus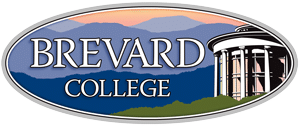 Brevard College is consistently recognized as one of the best liberal arts colleges. The College's focus on experiential learning, small class sizes, and location the mountains of Western North Carolina near Asheville makes Brevard a top choice college for students around the world.
Brevard College, One Brevard College Drive, Brevard, NC 28712 | 1-828-884-8332
This institution is an equal opportunity provider.