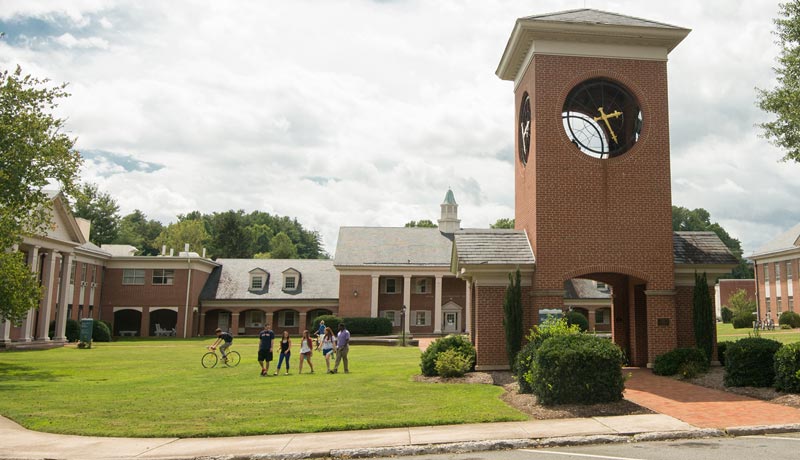 "As a team, we are looking forward to what we can accomplish in the 2022 season with many familiar opponents," commented Head Coach Anna Grant. "With the new conference alignment we will face several teams we've seen before during our non-conference play in previous seasons, but now we will have the chance to see them multiple times throughout the year. We also have several former USA South opponents on the schedule and it will be a nice challenge to face them with a new perspective."
"Our spring season showed us where we can go as a team and with our incoming class, we will have some great opportunities to build on the success of our 2021 Fall season," continued Grant.
The Tornados, under the direction of eighth-year Head Coach Grant and first-year Assistant Coach Abbie Parde will compete in 27 total matches and seven home competitions. 18 of BC's 27 matches are against USA South Conference competition.
Brevard kicks off its season on Saturday, September 3 at the Agnes Scott College Labor Day Smash, hosted by Agnes Scott College in Decatur, Georgia. BC opens up play vs. Toccoa Falls College at 9 a.m. before facing tournament host Agnes Scott at 3 p.m. The following weekend, Brevard will travel to Raleigh, North Carolina for the Meredith College Volleyball Tournament, hosted by conference foe Meredith, on Friday and Saturday, September 9-10. BC first faces former USA South opponent Maryville College on Friday at 2 p.m. before taking on tournament host Meredith at 6 p.m. BC concludes play on Saturday against former USA South foe Berea College at 10 a.m. before wrapping up tournament play against Bridgewater College at 2 p.m.
BC concludes its seven-match road swing on Thursday, September 15 in Greenville, South Carolina against Bob Jones University at 7 p.m. before returning to the campus of Brevard College to host a 10-match, two-day tournament dubbed the Tornado Classic for the second consecutive year. Brevard will host LaGrange at 7 p.m. on Friday, September 16 at the Boshamer Gymnasium prior to facing Bob Jones on Saturday, September 17 at 2 p.m.
Brevard opens its USA South schedule at home on Thursday, September 22 vs. Pfeiffer University at 6 p.m. before hosting its first conference quad match on Saturday, September 24, where BC will take on William Peace University at 10 a.m. and Meredith at 4 p.m. The Tornados close out the month of September with a Wednesday, September 28 midweek road trip to Greensboro, North Carolina to face Greensboro College at 6 p.m.
BC competes in a conference quad match in Misenheimer, North Carolina on Saturday, October 1, as the Tornados will be matched up against Mary Baldwin University at 12 p.m. and Southern Virginia University at 2 p.m. Brevard then returns to The Bosh for a Tuesday, October 4 showdown vs. Salem College at 6 p.m.
Brevard then begins a five-match road stretch, beginning with a conference quad match in Buena Vista, Virginia against NC Wesleyan University (12 p.m.) and Methodist University (2 p.m.) on Saturday, October 8. The Tornados then make their second trip to Misenheimer of the season to take on Pfeiffer on Wednesday, October 12 at 7 p.m. prior to a Saturday, October 15 quad match in Raleigh, North Carolina against William Peace (12 p.m.) and Meredith (4 p.m.).
The Tornados will return to The Bosh on Tuesday, October 18 for Senior Day against Greensboro at 6 p.m. before concluding the regular season with five-straight road matches. Brevard first travels back to Buena Vista to face Southern Virginia (10 a.m.) and Mary Baldwin (2 p.m.) on Saturday, October 22 followed by a midweek tilt in Winston-Salem, North Carolina at Salem on Thursday, October 27 at 6 p.m. BC wraps up its regular season on Saturday, October 29 in Rocky Mount, North Carolina, facing NC Wesleyan (10 a.m.) and Methodist (2 p.m.).
The 2022 USA South Conference Volleyball Tournament is slated for first-round action on Tuesday, November 1, with the semifinals and championship scheduled for Friday and Saturday, November 4-5, with details still TBD with Conference realignment now official. The conference will now consist of 10 member institutions that field women's teams.
USA SOUTH CONFERENCE VOLLEYBALL (beginning in Fall 2022)
Brevard College
Greensboro College
Mary Baldwin University
Methodist University
Meredith College
NC Wesleyan University
Pfeiffer University
Salem College
Southern Virginia University
William Peace University
BC Volleyball will be seeking its second-consecutive postseason berth after qualifying for the 2021 USA South Conference Volleyball Tournament. Brevard claimed nine victories in 2021, with eight coming in conference play.
https://bctornados.com/sports/wvball/2022-23/releases/20220519l5sx4h