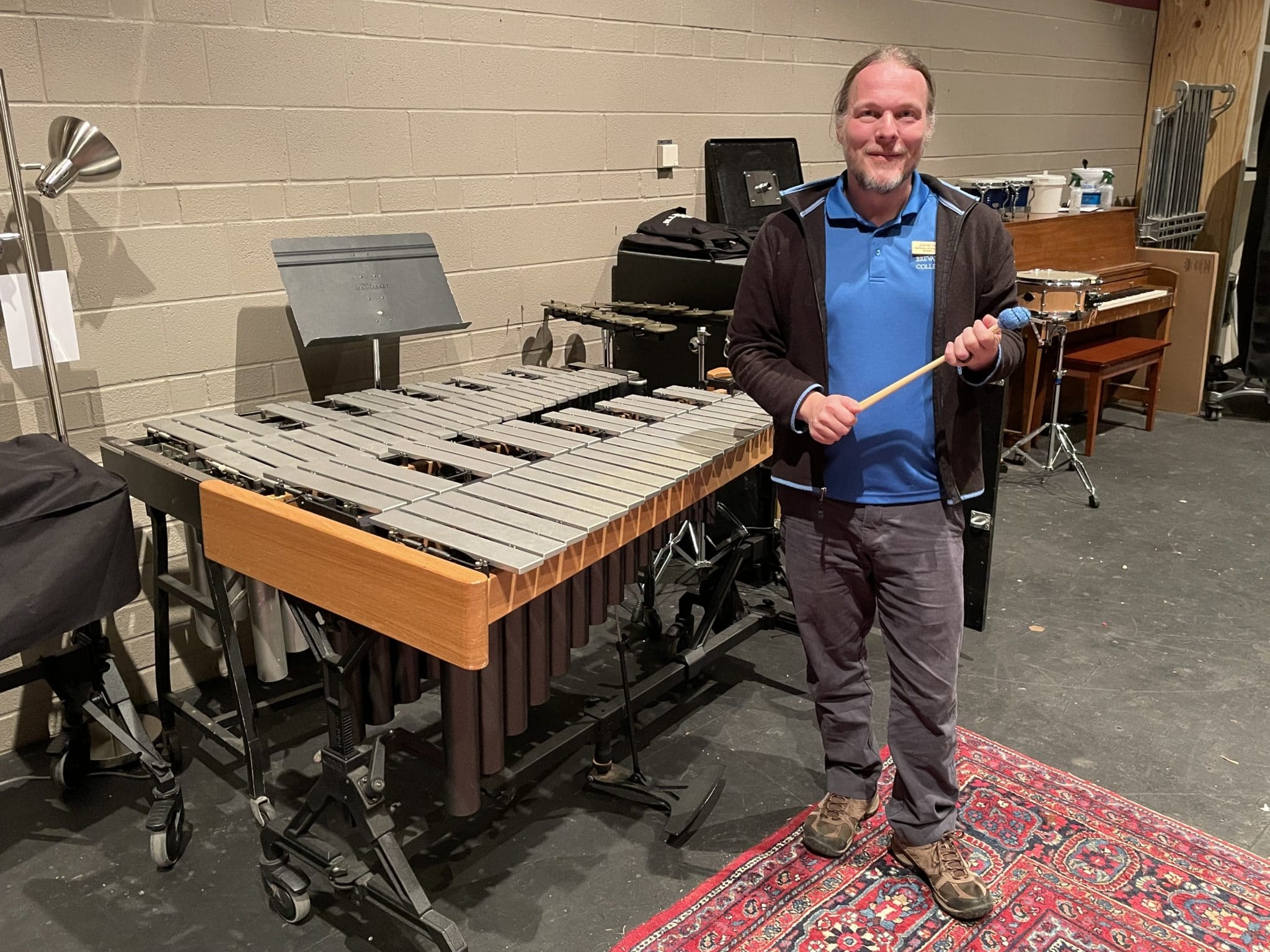 Jamie Woody is the Assistant Director of Campus Visit Experiences at Brevard College, responsible for coordinating all aspects of prospective student visits from individual campus visits to Admissions events attended by hundreds of people such as Visitation Day, Scholarship Day, and Student Orientation, Advising, and Registration, known as "SOAR." Jamie, who previously worked as a General Manager for construction companies and legal services, also supervises a team of Student Ambassadors who are integral to the function of the Admissions Office.
From Charleston, South Carolina, Jamie also lived and attended college at the University of Hawai'i Maui, in Hawai'i. As a result of living in various locations and working in different fields, Jamie's expanded worldview helps him work easily with a diverse group of people, which is what he values most about Brevard College. He said, "One of the best things about my job is interacting with so many cool students, staff, and faculty."
Jamie is also earning a degree in Religion and Philosophy from Brevard College and is a member of the Percussion Ensemble, which allows him to intimately view the college from a student perspective, and informs how he shapes the campus visit experience.
Academically, he credits it as a life changing class, Dr. Mel Bringle's special topics course on "The Problem of Evil." As a non-traditional aged student, Jamie is intrinsically motivated to engage with the material of each course and prides himself on achieving the highest possible score on any assignment or test. He finds rewarding the additional involvement with the college as a musician performing with Dr. Nathan Tingler's Percussion Ensemble. As a way to promote the college's music program, Jamie recently traveled with the ensemble to perform at high schools in Hendersonville and Canton.
Jamie highly recommends Brevard College as a place to work, learn, and grow, but not just because it's his job to do so. He said, "Every involvement I have at BC is beneficial and as both a workplace and a place to learn as a student, this community has given me rewarding opportunities."