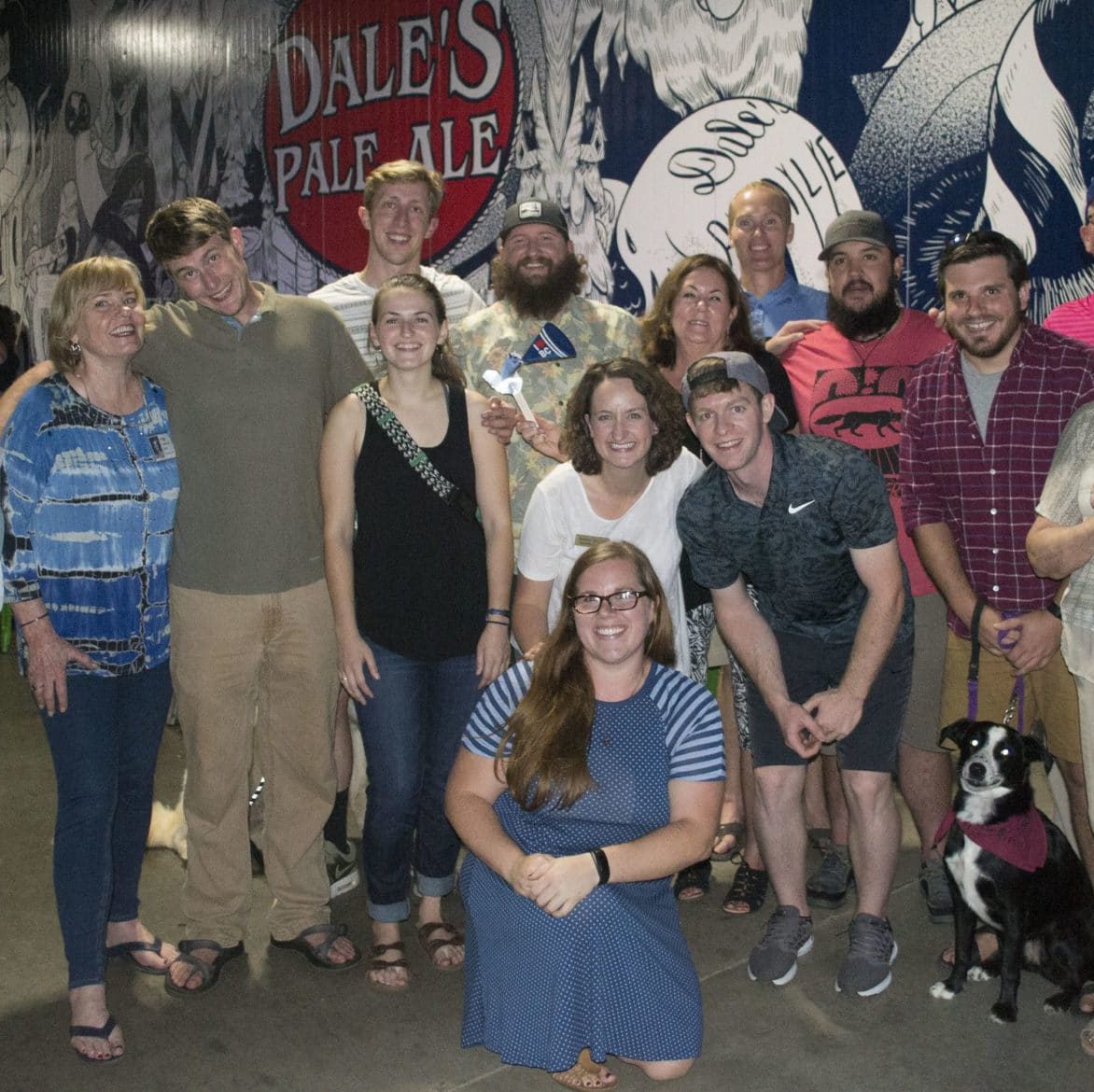 Alumni and friends alike will gather for Brevard College's 2019 Homecoming Celebration, "Rediscover Brevard," from October 4th-6th on the Brevard College campus and throughout the town.
Join friends and alumni for favorite events, like the Welcome Home Party at Oskar Blues on Friday at 7 p.m., where alumni of all ages can gather for great discussion and great beer. This year's Homecoming is packed with favorite events from years past along with new opportunities for alumni and the community to deepen their ties to the college.
New for this year is the inclusion of all alumni at the former Golden Club Luncheon so that we can strengthen the bonds between alumni from 1945 to 2019. Golden Club members will still be the focus of our attention, and the induction of this year's 50th reunion class will be a highlight.
The annual Alumni Jazz Concert, at 7:30 p.m. in the Porter Center for the Performing Arts, is a can't-miss event! Jamie Warren '02 always creates a magical evening with volunteer alumni jazz players and crooners — preceded by a social hour at 6:30. And no matter where you start your Saturday night, Brevard College alumni from across the generations will have one final landing spot at the DFR Room uptown starting at 9:30 p.m.. There, you can see old friends and meet new ones with a special BC-themed cocktail menu and music from John Trufant and Friends.
For more information, visit www.brevard.edu/homecoming or call 828-884-8218
Brevard College is consistently recognized as one of the best liberal arts colleges. The College's focus on experiential learning, small class sizes, and location the mountains of Western North Carolina near Asheville makes Brevard a top choice college for students around the world.