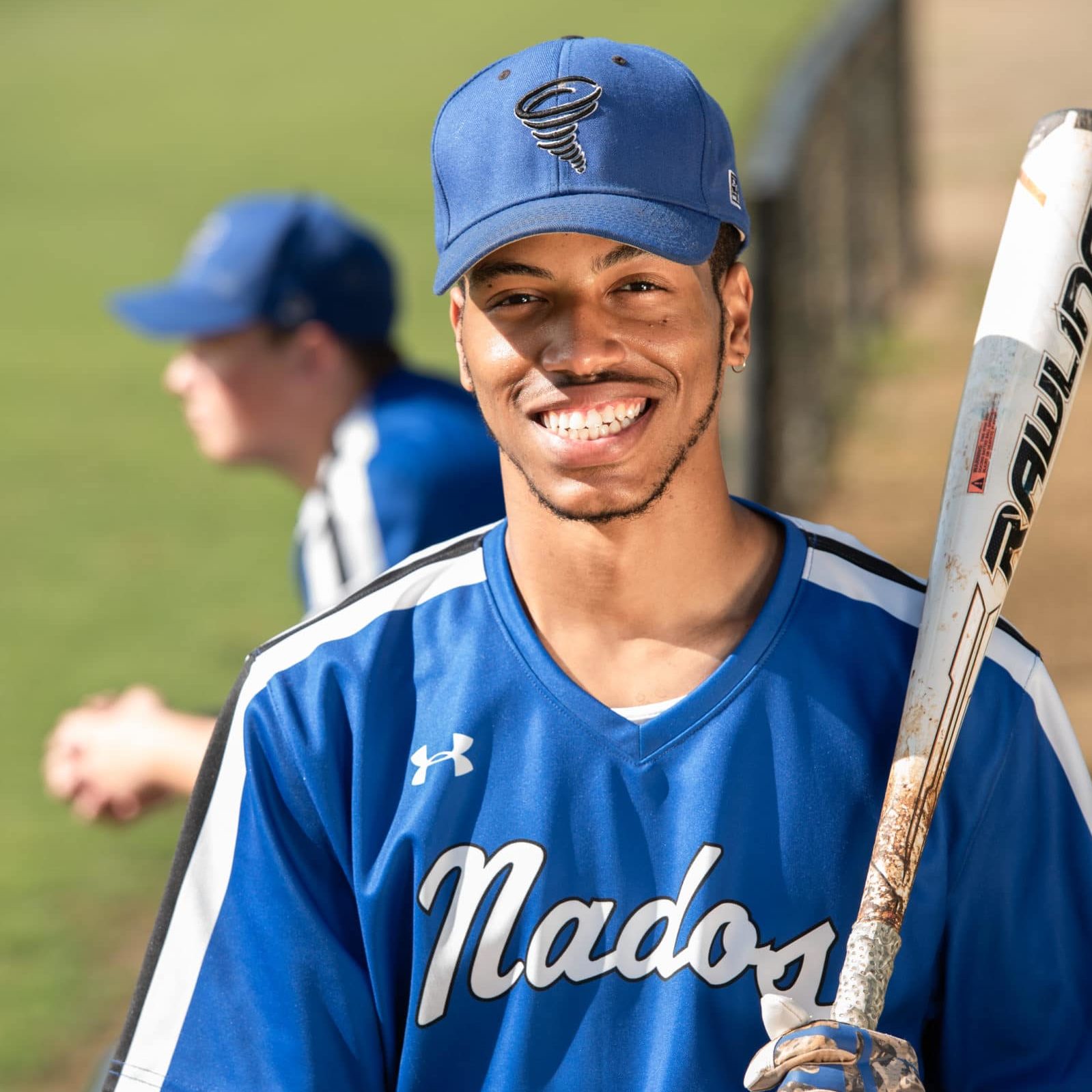 In Men's Baseball, the Brevard College Tornados team picked up its first USA South Conference win of 2019 in emphatic fashion on Saturday afternoon, knocking off the 11th-ranked Huntingdon Hawks in game one of a doubleheader, 2-1, at Gil Coan Field. Ben Melton pitched an eight-inning gem this weekend in the first game of a doubleheader with Huntingdon. Brevard's victory on Saturday brought their 2019 win total to six games, just one shy of the team's 2018 total.
The Women's Lacrosse team (5-3, 2-1 USAS) picked up its second USA South Conference victory with a 10-8 victory at LaGrange College (0-3, 0-3 USAS) on Saturday afternoon. The Tornados held a late lead, 9-5, before the Panthers scored three-straight unanswered goals, cutting BC's lead to 9-8 with just 3:47 left to play. Vacchiano, Brevard College's leading scorer in 2019, scored a critical goal with 1:40 left to play to help the Tornados escape with the slim two-goal victory, 10-8.
In Men's Lacrosse, The Brevard College Tornados team (3-4, 1-1 USAS) secured its first USA South Conference victory of 2019 with a 17-7 victory over the Methodist Monarchs (5-4, 1-1 USAS) on Saturday afternoon in Fayetteville, N.C. The Tornados used an early scoring run alongside lockdown defense to pull away with a conference victory in just their second conference match of the season.
In Women's Tennis, Eleanor Flannery remained undefeated as a collegiate to highlight a dominant outing for the Brevard College Tornados Women's Tennis team, who defeated the Spartanburg Methodist College Pioneers, 8-1, at the McCoy Tennis Complex on Thursday afternoon. Over the weekend, the team won its USA South Conference opener in resounding fashion with a 9-0 win over host Berea on Saturday afternoon at the Wilson Evans Tennis Complex in Berea, Kentucky. The Tornados did not lose a set en route to winning all nine matches on the day.
In Men's Tennis, junior student-athlete Nathan Boepple and freshman student-athletes Andrew Ingram and Alex Glaze picked up their first-career collegiate singles victories as the Brevard College Tornados Men's Tennis team claimed its first win of the 2018-19 season by defeating Spartanburg Methodist College by a final score of 7-2 at the McCoy Tennis Complex on Thursday afternoon. The Tornados as a team claimed a No. 1 doubles victory before taking all six singles matches for seven points total on the afternoon.

Brevard College is consistently recognized as one of the best liberal arts colleges. The College's focus on experiential learning, small class sizes, and location the mountains of Western North Carolina near Asheville makes Brevard a top choice college for students around the world.