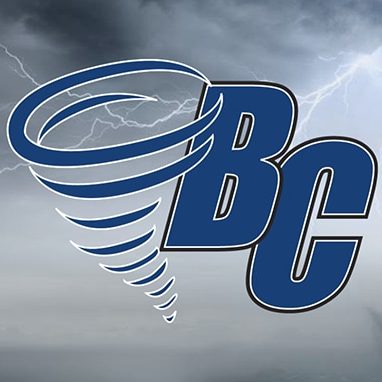 Student-athletes from across all sports at Brevard College recently starred in a public service announcement to raise awareness on the importance of maintaining a safe campus to help the Tornados reach the goal of participating in intercollegiate athletics this academic year. Currently, intercollegiate competition in fall sports as well as the start of winter sports at Brevard College have been postponed to the Spring 2021 semester.
The PSA showcased each BC student-athlete declaring "We Want to Play" their respective sports, while emphasizing the importance of practicing the Three W's – Wear a Mask, Wait Six Feet Apart and Wash Your Hands – to mitigate the spread of COVID-19.
The video concludes with a collective chorus of "In This Together" shot at the newly expanded Ives-Lemel Family Field on the campus of Brevard College.
Sixteen Brevard College student-athletes participated in the public service announcement which aired on the official YouTube channel of Brevard College as well as on Brevard College Athletics social media channels.  Special thanks to videographer Thom Kennedy '21 for his assistance on the project.
Participating Student-Athletes (in order of appearance)
Adam Spencer, Men's Soccer
Madison Altman, Climbing
JJ Wilkes, Baseball
Caitlyn Cloud-Morton, Women's Track & Field
David Sealy, Men's Basketball
Dalton Cole, Football
Sallie Riggan, Women's Soccer
Gavin Morgan, Men's Cross Country/Track & Field
Gracie Davis, Cheerleading
Sam Duffie, Men's Lacrosse
Shakirah Thompson, Women's Basketball
Ethan McGee, Tennis
Autumn Kraemer, Women's Lacrosse
Raley Shirey, Volleyball
Brittany Franks, Softball
Tyler Clark, Cycling
For full COVID-19 safety protocols at Brevard College, go to brevard.edu/covid-19-updates
To follow the latest news and updates surrounding Brevard College Athletics, follow the Tornados on Twitter and Instagram @bctornados, subscribe to 'Brevard College Tornados' on YouTube, follow 'Brevard College Tornados' on SoundCloud, and like 'Brevard College Athletics' on Facebook. In addition, follow 'brevardcollege' on Flickr for photos from Brevard College events.