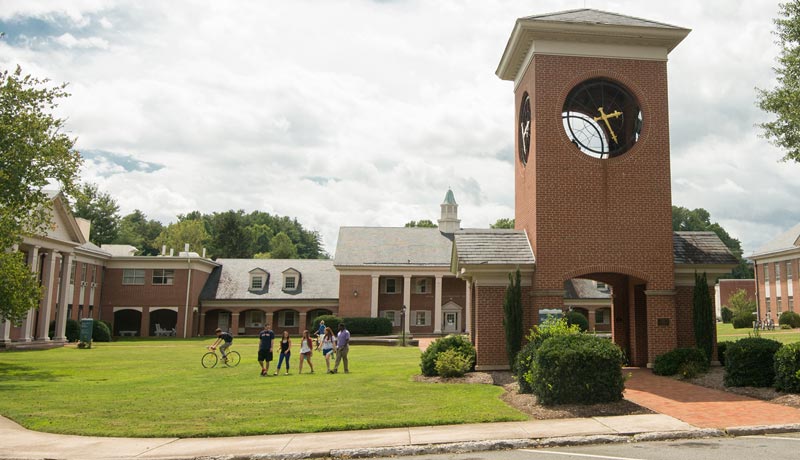 To share music with the community beyond its summer festival season, Brevard Music Center (BMC)—in partnership with Brevard College and the Osher Lifelong Learning Center (OLLI) in Asheville—is proud to announce its 2015/2016 season of free community concerts.
The popular recital series, which includes First Mondays and Sundays with BMC, is offered at no cost to the general public. First Mondays are held on the first Monday of each month from October through May (except January); Sundays with BMC are held on the Sunday preceding the first Monday of each month. Each Brevard concert also features a local charity highlighting the needs of the community.
First Mondays concerts are held at 12:30 PM at Scott Concert Hall at The Porter Center on the Brevard College campus.Sundays with BMC concerts are held at 3 p.m. in the Reuter Center on the campus of UNC Asheville.
2015 | 2016 BMC Community Concert Performance Dates & Musicians Include:
·       October 4 & 5, 2015: Benjamin Sung (violin) & Benjamin Karp (cello)
·       November 1 & 2, 2015: Keith Robinson (cello) & Donna Lee (piano)
·       December 6 & 7, 2015: Joseph Evans (tenor) & Douglas Weeks (piano)
·       January 31 & February 1, 2016: David Jackson (trombone), Amy I-Lin Cheng (piano) & Daniel Washington (baritone)
·       March 6 & 7, 2016: Ina Zdorovetchi (harp)
·       April 3 & 4, 2016: Dilshad Posnock (flute) & Craig Nies (piano)
·       May 1 & 2, 2016: Scott Rawls (viola) & Jihye Chang (piano)
For guest artist biographies, as well as directions to Brevard College and the Reuter Center, please visit:https://www.brevardmusic.org/festival/firstmondays/.
About Brevard Music Center
Founded 79 years ago, the Brevard Music Center has matured into one of this country's premier summer classical music training programs and festivals. More than 400 gifted students, ages 14 through post-college, come to the Music Center from all across the US and several foreign nations to study with members of a distinguished artist faculty and with renowned guest artists. For seven weeks, students participate in a vigorous program of instruction that includes ensembles, private lessons, and chamber music. Keith Lockhart, Music Director of the Boston Pops and the BBC Proms Orchestra in London, is the current artistic director. Lockhart is also an alumnus of BMC.
Brevard's hallmark is the powerful sense of community that re-emerges every June and concludes in August, as faculty and students work together to present more than 80 concerts to the public. The total audience each summer numbers more than 30,000. For more information on BMC, visit BrevardMusic.org, call (828) 862-2100, "like" the Brevard Music Center on Facebook, follow @brevardmusic on Twitter, and visit the Brevard Music Center YouTube channel for performance videos from previous festival seasons.