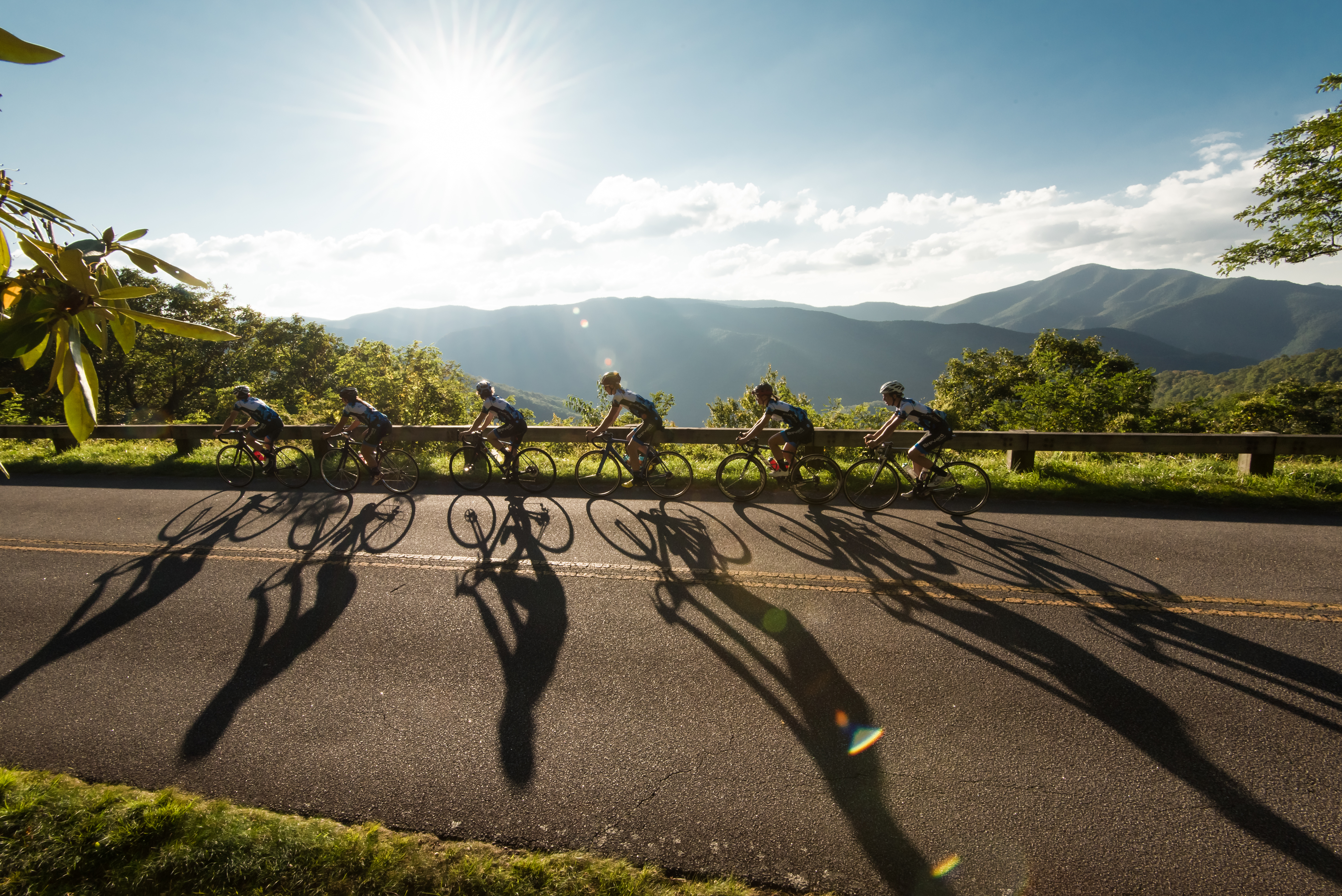 by Jordan Salman, Transylvania Times
I like bicycles, possibly too much.
I started riding a mountain bike for fun as a student at Brevard College, and somewhere over the past 12 years, riding became my passion. It took me a little while to realize that we live in a cycling paradise.
In Transylvania County, we are blessed with not only beautiful and diverse terrain, but also a moderate climate. We have loads of technical single track in Pisgah National Forest and fun flowy trails in DuPont State Recreational Forest that will keep mountain bikers both challenged and happy.
If road bikes are more your thing, choose between either flat-ish country roads or 3,000-foot steep climbs up to the Blue Ridge Parkway.
All these choices mean that riders come from near and far to sample what we have to offer. Every March, we see Canadian cycling teams arrive to escape the snow. Companies that design eyewear and helmets use our woods for photo shoots of their latest and greatest products. Magazines test bike models on our rugged terrain. A growing number of races and events happen all around us. Our small town has two of the very best bike shops in the country. Also amazing is the fact that Brevard College is home to a five-time National Championship winning mountain bike team.
My favorite rides take me to new places, across different landscapes. I like long, hard miles that help me sleep better at night and leave my legs aching at work the next day. I love mountains, both the strenuous climbs and thrilling descents. I'm not picky about whether it's trail miles or road miles; I usually prefer a mix of both with some gravel forest road mixed in.
Oh you're not a serious rider? Perfect! Park your car near the entrance to The Davidson River Campground/Art Loeb trailhead and take any ol' bike you've got over the river and through the woods on the Estatoe Path.  Follow that same path through the Lowe's intersection around to Oskar Blues and grab a root beer while you're at it. Seriously – this is one of my six-year-old son's favorite family adventures.
Want an adventure just a tad more strenuous? Park at the new DuPont Visitor Center (High Falls parking area) and ride along the gated gravel roads out to Bridal Veil Falls. You can steer clear of the Triple Falls traffic and check out a truly special place.
Head out of the parking area on Buck Forest Road you'll ride right through the covered bridge at the top of High Falls, and hang a right at the fork onto Conservation Road. One more right onto the Bridal Veil Falls trail will take you straight to the incredible spot. Almost any type of bike is suitable for the journey.
Need more ideas? Come find me at The Hub! I will happily highlight your map for you.
We really do have something for everyone. I dare you to dust off a bike that's been hiding in your garage and get out there.
Photo: Salman, center, during the weekly ladies' ride in warmer months. The ladies' rides start up again in the spring. Photo courtesy of the Transylvania Times and The Hub.