Brevard's interdisciplinary and comprehensive Criminal Justice program goes beyond studying law and order in the justice system.
The experiential approach takes you from the classroom to the courtroom, correctional facilities, and simulated crime scenes.  You will have the opportunity to participate in the Police Academy and receive state certification as a law enforcement officer ready for immediate employment.
What you'll experience in the Criminal Justice program:
Join the Criminal Justice Honor Society and participate in community service projects, social events, and educational seminars and workshops.
Experience the current justice system during field trips to observe court, interview criminal justice practitioners, go on jail tours, and see K-9 law enforcement demonstrations.
Practice your knowledge and get live feedback during simulated jury selection and court exercises.
Explore career options early in your education, including local, state, and federal law enforcement, victim services, or juvenile delinquency and rehabilitation.
Attend the Basic Law Enforcement Training Academy as an internship and receive a State Certification.
Work undercover operations with local law enforcement.
Create and administer policies adopted by local law enforcement agencies.
Create Public Service Announcements.
Majors, Minors, and Concentrations:
Criminal Justice majors receive a Bachelor of Arts (BA) in Criminal Justice. Minors in Criminal Justice and Pre-Law are also available.
Along with the Bachelor of Arts, you will graduate with a State certification as a law enforcement officer, ready for immediate employment.
Career Opportunities:
A Criminal Justice degree from Brevard can lead to a variety of careers including:
Transylvania County Sheriff's Office
Buncombe County Sheriff's Office
Osceola County Sheriff's Office
Henderson Sheriff's Office
Hendersonville Police Department
ALE Alcohol Law Enforcement North Carolina
Asheville Police Department
Winston-Salem Police Department
Mint Hill Police Department
Greenville Sheriff's Department
Brevard Police Department
Hillsborough Sheriff's Office
U.S. Border Patrol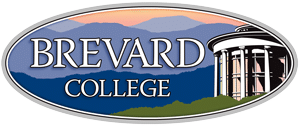 Brevard College is consistently recognized as one of the best liberal arts colleges. The College's focus on experiential learning, small class sizes, and location the mountains of Western North Carolina near Asheville makes Brevard a top choice college for students around the world.
Brevard College, One Brevard College Drive, Brevard, NC 28712 | 1-828-884-8332
This institution is an equal opportunity provider.