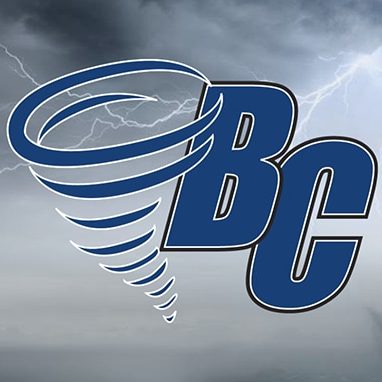 Brevard College sophomore standout Gavin Morgan wrapped up the Tornados' 2019 cross country season with a second-place finish at the ECAC Men's Cross Country Championships, held at the Hudson Valley Sports Dome in Milton, New York on Saturday, November 9.
Morgan's second-place finish marked the sophomore's highest individual finish of his collegiate career thus far.
Morgan was edged out by McDaniel College's Jack Conjelko, who finished the 8,000-meter race just two seconds ahead of the Hayesville, North Carolina native with a time of 27:28. Morgan's time of 27:30 was followed by St. Joseph's (Ill.) freshman Ryan Wilson who completed the course with a time of 27:56.8 to round out the podium.
The race marked the last of what was an impressive 2019 cross country season for Morgan. The sophomore earned two USA South Men's Cross Country Runner of the Week awards while garnering a spot on the All-Conference Second Team after his ninth-place finish in last weekend's USA South Cross Country Championships.
Morgan earned a top-10 finish in the season-opener at Tusculum University, finishing with a time of 28:11 for a seventh-place finish. He placed 13th at Berea College's Mike & Mary Kay Invitational (27:57) before setting his new personal record with a 26:28 8k time at the highly-competitive Queen City Invitational, hosted by NCAA DI UNC Charlotte. Morgan earned a hard-fought podium finish at the Charleston Classic – another NCAA DI race – with a time of 27:03 that earned the sophomore third place.
Brevard College is consistently recognized as one of the best liberal arts colleges. The College's focus on experiential learning, small class sizes, and location the mountains of Western North Carolina near Asheville makes Brevard a top choice college for students around the world.