Natural History Studies
Natural History Studies at Brevard College provides insight into how the environment and the many organisms within it function and interact. The Natural History Studies Minor at Brevard College is grounded in fundamental biological and ecological principles. This means you'll explore the world of natural history with an immersive approach. You'll also develop the observational, analytical & research skills you need to succeed in and out of the classroom.
At Brevard College, your backyard becomes the classroom. Students who minor in Natural History Studies get to spend time outside participating in field research and observation exercises. You'll learn practical applications of your knowledge in natural history all while studying in the beautiful, biologically rich mountains that surround campus.
What you'll experience in the Natural History minor
Make the world your classroom and apply your studies through hands-on field studies and research.

Learn to critically interpret scientific data.

Gain applicable experience that prepares you to succeed in and outside of the classroom by applying fundamental studies to modern-day challenges.

Work one-on-one with dedicated professors who are there to help you succeed. Our average class size is 15 students so faculty can give you the individual attention that you need.

Further develop valuable critical thinking skills, all while learning how to analyze and solve complex problems.
Career Opportunities
Natural Historian

Biological Researcher

Agroecologist

Conservation Biologist

Ecologist

Research Assistant

Research Scientist

Natural Resources Manager

Environmental consultant

Sustainability consultant

Wildlife Manager

Educator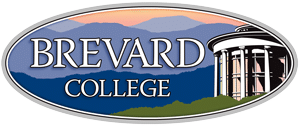 Brevard College is consistently recognized as one of the best liberal arts colleges. The College's focus on experiential learning, small class sizes, and location the mountains of Western North Carolina near Asheville makes Brevard a top choice college for students around the world.
Brevard College, One Brevard College Drive, Brevard, NC 28712 | 1-828-884-8332
This institution is an equal opportunity provider.