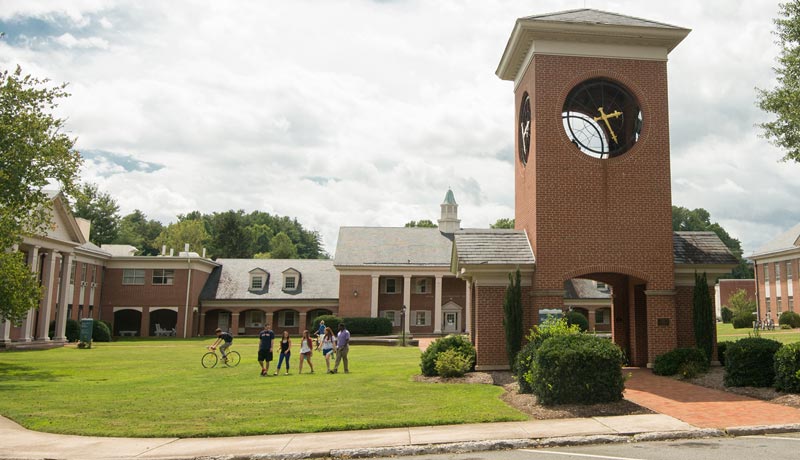 Brevard College Theatre will present an evening of work entitled Mixtape which is the collaborative effort of department faculty, staff, and students on April 27 at 7:00pm EST. The evening will be held at the Morrison Playhouse in the Paul Porter Center for the Performing Arts.
Department Coordinator and Associate Professor of Theatre Andrea Boccanfuso, along with Assistant Professor Abbey Toot, Visiting Assistant Professor Dan Toot, and Adjunct Instructor Katie Jones bring us the culmination of a semester's learning and growth. With selections from Dan Toot's inaugural course in Stage Combat, from Abbey Toot's Acting III: Audition Techniques, and Katie Jones' Playwriting course, students will present artifacts of their work including live demonstrations of fight choreography, filmed acting scenes, and readings of student-written Ten-Minute plays.
Brevard College Theatre is a company of individuals who prioritize collaboration and the exploration of Theatre Arts as a means of communication and social action. Within the College mission of experiential learning, faculty and staff strive to present students with authentic and meaningful experiences representative of real-world production and performance in the Theatre industry. You are welcomed to participate in this effort by coming to witness and support faculty, staff, and student work with our unique and engaging Mixtape.
Admission for both campus community members and the public is free. Based on proximity to the performers, audience members are required to wear masks while in the Morrison Playhouse.
All of our Brevard College Theatre faculty and production cast/crew are fully vaccinated.
Brevard College is located at 1 Brevard College Drive, Brevard, North Carolina. More information can be found at https://brevard.edu/theatre/ or by calling 828.641.0605.