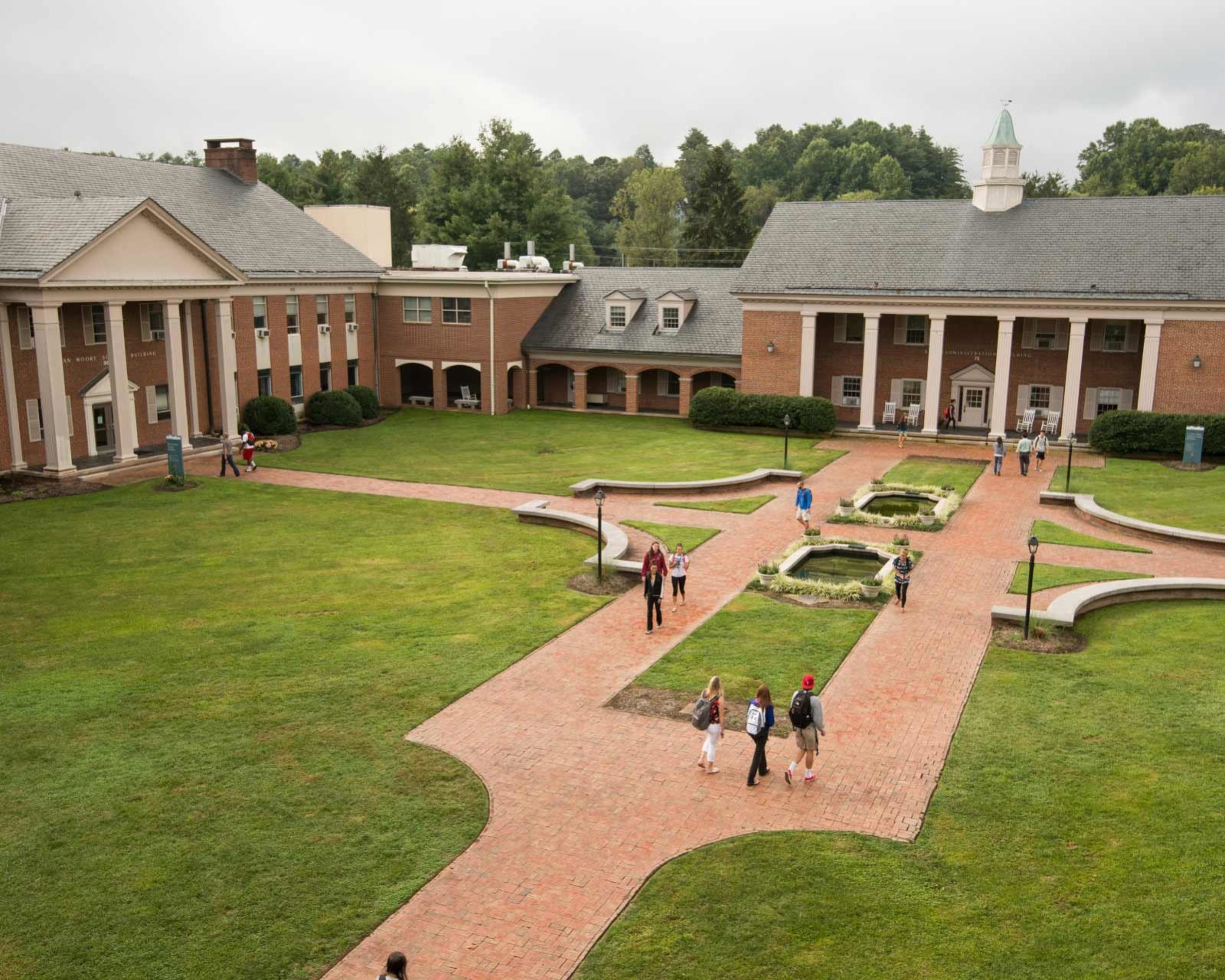 Brevard College received a $6.38 million loan from the U.S. Department of Agriculture (USDA) to build a new residence hall.
During a luncheon Friday at the college's Porter Center, USDA administrator for Rural Housing and Community Facilities Tony Hernandez announced the loan, which will fund the residence hall to be built alongside Kings Creek and Jones Residence Hall.
The residence hall is the first phase of a larger project which includes another residence hall and roadway re-routing to create a more pedestrian and cycling-friendly campus. The French Broad Street entrance will remain open, but current road straight through campus will be re-routed to the right near the President's house. The college also plans to construct more classrooms and facilities buildings.
"This new residence hall will embrace the creek and probably be the best view in Brevard," said Brevard College President David Joyce. "It has lots of glass, a terrace and some gathering spots. It's a combination of suite-style rooms, and then a number of single rooms. It's all designed around the idea that the rooms are pods, with some amenities, but have common living areas to encourage communal living. Down the road, we hope to build a pavilion in the middle of the residential quad."
Some of the original design's tweaking came from the student body, said Joyce. The administration unveiled the design to students and used their feedback to improve the plan.
"We try and do things collaboratively," said Joyce. "So we had a lot of people with input on this project, and some of the parameters we gave to the architect were that it needed to embrace Kings Creek. I think the creek is one of our most distinctive features."
"It had to have gathering spaces for students, it had to be energy efficient, it had to be constructed with as many recycled materials as possible because we wanted to be good environmental stewards, and it had to blend in to the rest of campus."
Joyce said that the college is growing at a reasonable rate and hopes for 1,000 students by the 2019-20 academic year, which amounts to 300 students in five years, a figure he believes they will reach before then.
"The nice thing about the USDA and our partnership is that if they like us and what we're doing, they have really great rates," said Joyce. "I want to make sure we're being responsible because these loans will be paid off by my successors."Brevard College received a $6.38 million loan from the U.S. Department of Agriculture (USDA) to build a new residence hall.