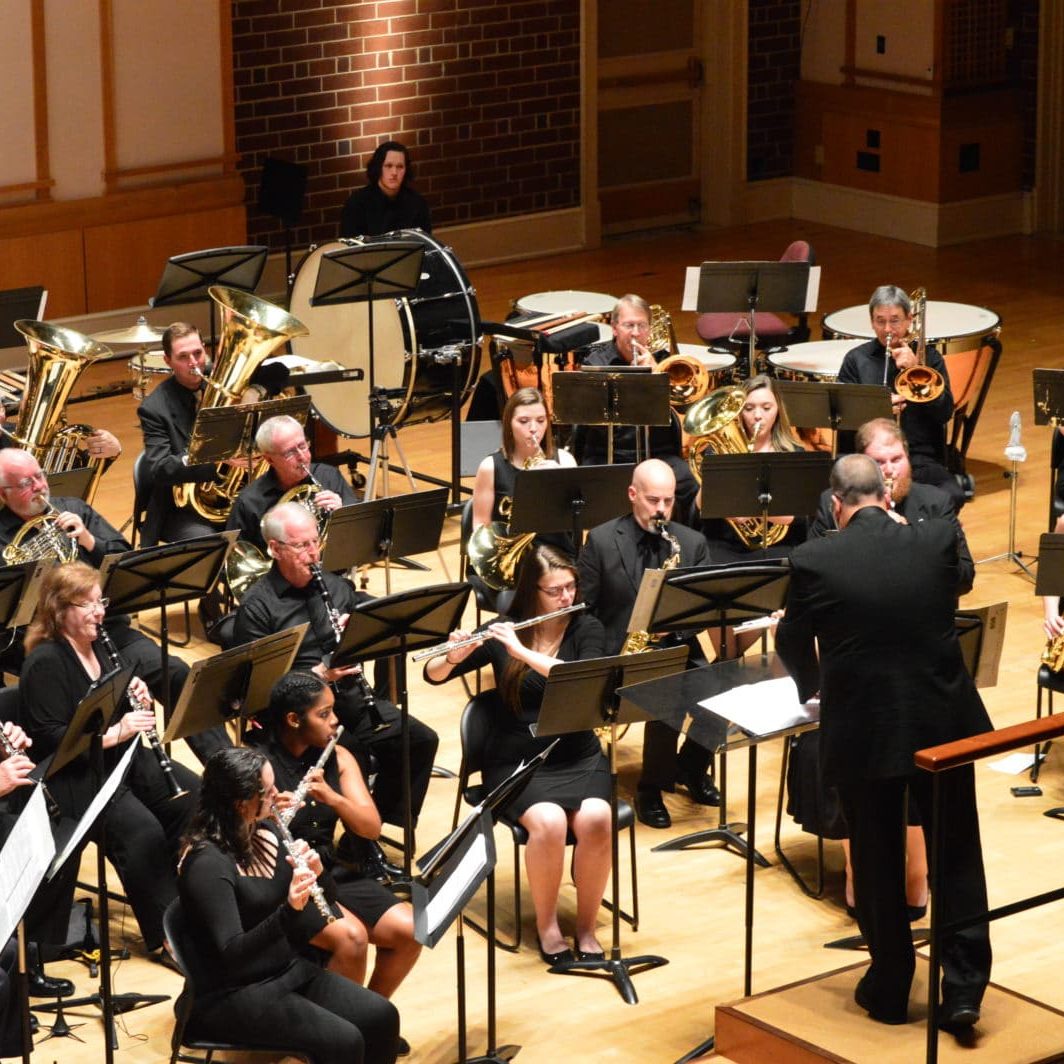 The Brevard College Wind Ensemble will present a concert Thursday, November 7th at Brevard College's Porter Center.  Brevard College Director of Bands, Dr. Eric Peterson, will conduct the concert, which includes special selections to honor America's military veterans.  The concert is free and open to the public. Scott Concert Hall doors open at 7 PM.
A special part of the program are three pieces that specifically honor the service of America's military veterans, past and present. Jeremy Bell's Forgotten Heroes is a musical tribute to the men and women who have served to help make this nation great. The piece is dedicated to the women serving in our Armed Forces. A Celebration of Taps arranged by Jerry Brubaker, is a beautiful setting of Brigadier General Daniel Butterfield's heralded bugle call written in 1862.
With special permission from the United States Military Academy Band at West Point, the ensemble will present Douglas A. Richard's Armed Forces Medley, a musical setting of the official service songs of all five of the nation's armed services.

John Williams Midway March will open the concert.  This work uses melodic themes from the 1976 feature film Midway featuring Charlton Heston, James Coburn, and Henry Fonda.  The 2019 edition of Midway is set for a November 8, release.  David Maslanka's On This Bright Morning is a powerful and moving exploration of life's challenges.  Maslanka's own words best describe this work; "There are times of stability in life, and times of significant transition.  Transitions can be upsetting, often provoked or accompanied by physical or emotional troubles. There are times of uncertainty and unknowing, but also the time of greatest creative change.  On This Bright Morning acknowledges the struggle, and the feelings of pain and loss in times of transition, but embodies the pure joy of realizing the bigger life.  On this bright morning, life is new, life is possible." Ryan George's exciting musical roller coaster Jinx, rounds out the program.
Brevard College is consistently recognized as one of the best liberal arts colleges. The College's focus on experiential learning, small class sizes, and location the mountains of Western North Carolina near Asheville makes Brevard a top choice college for students around the world.