Brevard College immerses you in the world of creation with the only bounds being the limits of imagination. Faculty nurture creativity through engagement with practicing artists and peers in the studio, classroom, and field settings. 
The town of Brevard also supports the arts. Dozens of art galleries call Brevard "home," and the fourth Friday gallery walks allow visitors and locals alike to appreciate the creative spirit that is Brevard.
Art Information & Documents
What you'll experience in the Art program:
You'll learn from and work with faculty who are active artists.
You'll visit museums, galleries, and other art venues.
Regardless of your chosen concentration, you will experience comprehensive, hands-on, project-based training across subjects.  Brevard Art majors are trained in:

Sculpture: steel fabrication and welding, iron pours, wood carving
Photography: black and white processing, digital media
Digital Media: typography, illustration, branding, posters
Life Drawing: live models, gesture, skeleton and muscle studies
Student Exhibits: annual student exhibitions and senior exhibitions
Majors, Minors, and Concentrations:
Art majors earn a Bachelor of Arts (BA) in Art, with a required concentration in one of the following areas:
A minor in Art or Art History and a Teacher Licensure in Art (K-12) is also available.
Career Opportunities:
Graduates of the Art program include:
Ceramicist and Professor of Art
PhD in Art History and Visual Studies
Photographer and Art Teacher
Graduate studies in Museum Studies
Independent Artist and Drawing Instructor
Marketing Coordinator
Art Therapist
Web and Graphic Designer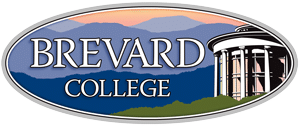 Brevard College is consistently recognized as one of the best liberal arts colleges. The College's focus on experiential learning, small class sizes, and location the mountains of Western North Carolina near Asheville makes Brevard a top choice college for students around the world.
Brevard College, One Brevard College Drive, Brevard, NC 28712 | 1-828-884-8332
This institution is an equal opportunity provider.